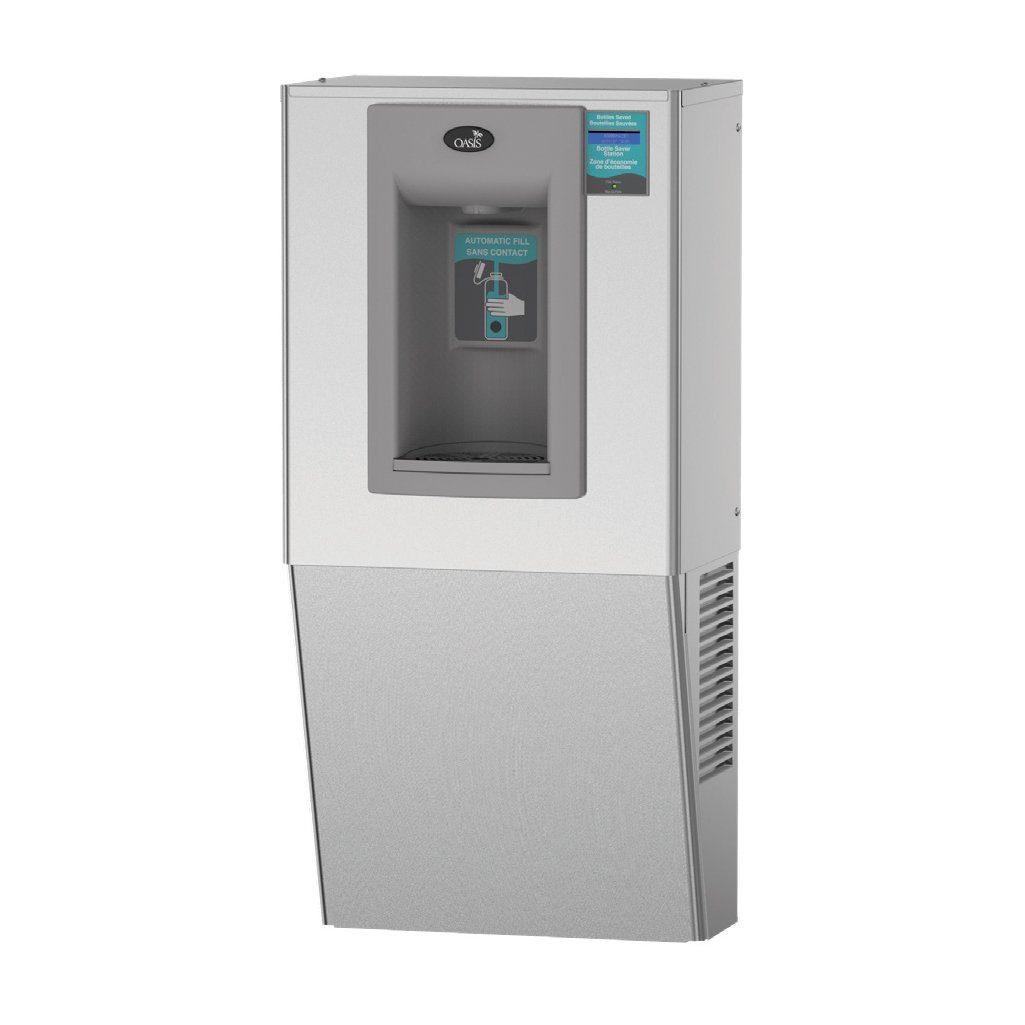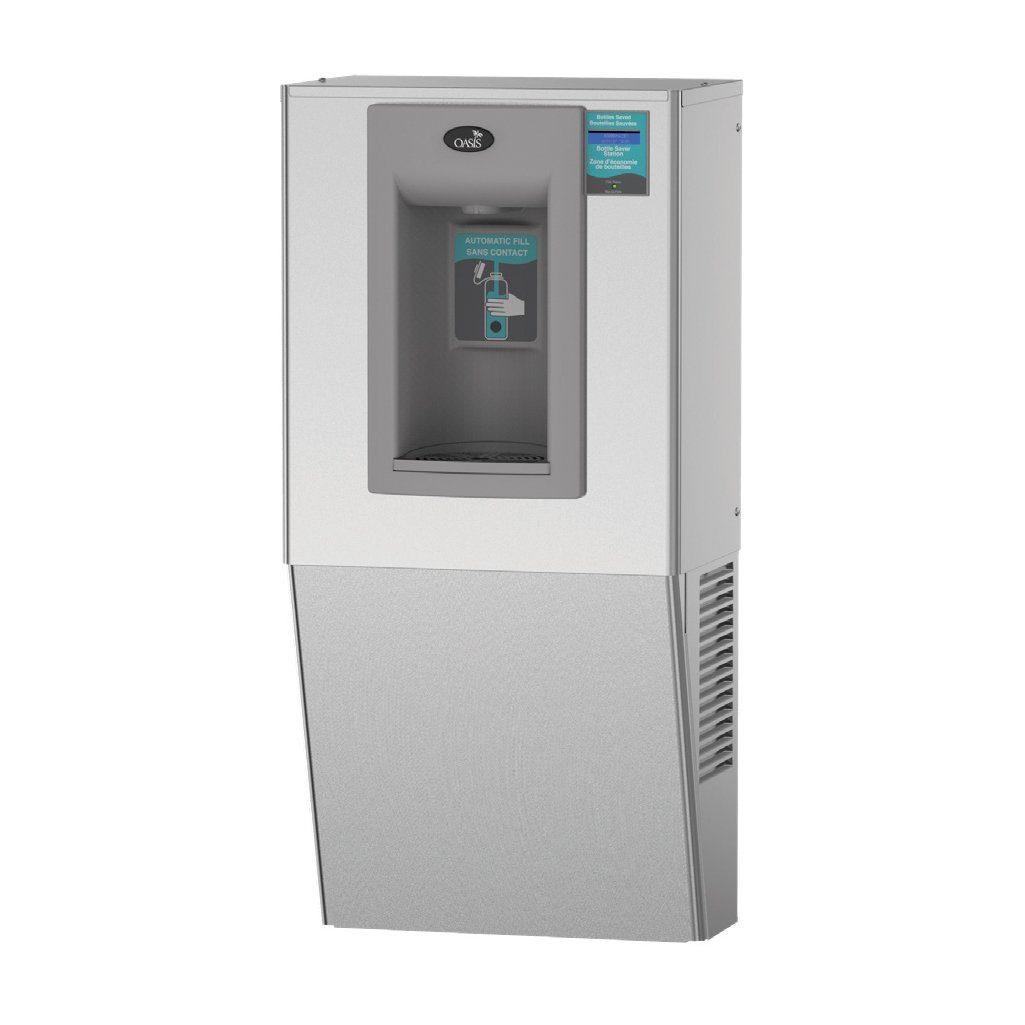 Oasis PGN8EBF Bottle Filler Stainless Steel
Part Number: #49803
Manufacturer: Oasis
Mfg Number: PGN8EBF
Installation: Refrigerated Wall Mounted Bottle Filling Station
ADA Compliant: Yes 
Finish: Stainless Steel
Filter Included: No (can add Oasis Versafilter filtration and self install after purchasing)
GPH: 8.0 GPH
Vandal Resistant: No
Operation: Sensor Operated Bottle Filler
Shipping Weight: 56 lbs.


This Refrigerated Wall Mounted Bottle Filling Station is made by Oasis. This is a stand-alone bottle filler, making it a great option for use in locations where only a bottle filler is needed. This new PGN8EBF bottle filler provides users with unfiltered, chilled water to fill up their water bottles. It operates with a sensor, providing hands-free operation. Ideal for installations with limited space. Bottle filler components contain Freshield®, which utilizes a silver-based antimicrobial compound to protect the surfaces from discoloration, odors and degradation caused by the growth of micro-organisms and mildew. No-touch sensor activation features a built-in 100 micron strainer stops particles before they enter the waterway. Designed for indoor applications. Oasis model PGN8EBF has the following dimensions: 12.7 x 17.9 x 36.8 inches.
Features:
• High efficiency cooling system Contactless activation
• Built-in 100 micron strainer stops particles before they enter the waterway
• Stainless steel with heavy duty galvanized steel frame
• Waterways are lead-free in materials & construction
• Built-in filter monitor and bottle counter
• Ample space within the bottle filler cabinet to add filtration
• Access through the side of the bottle filler cabinet for clean and easy replacement of filters
Resources:
• PGN8EBF Spec Sheet PDF
High quantity orders of Oasis units can potentially quality for free shipping.
To see if your order qualifies for free shipping, you will need to call in to place your order.