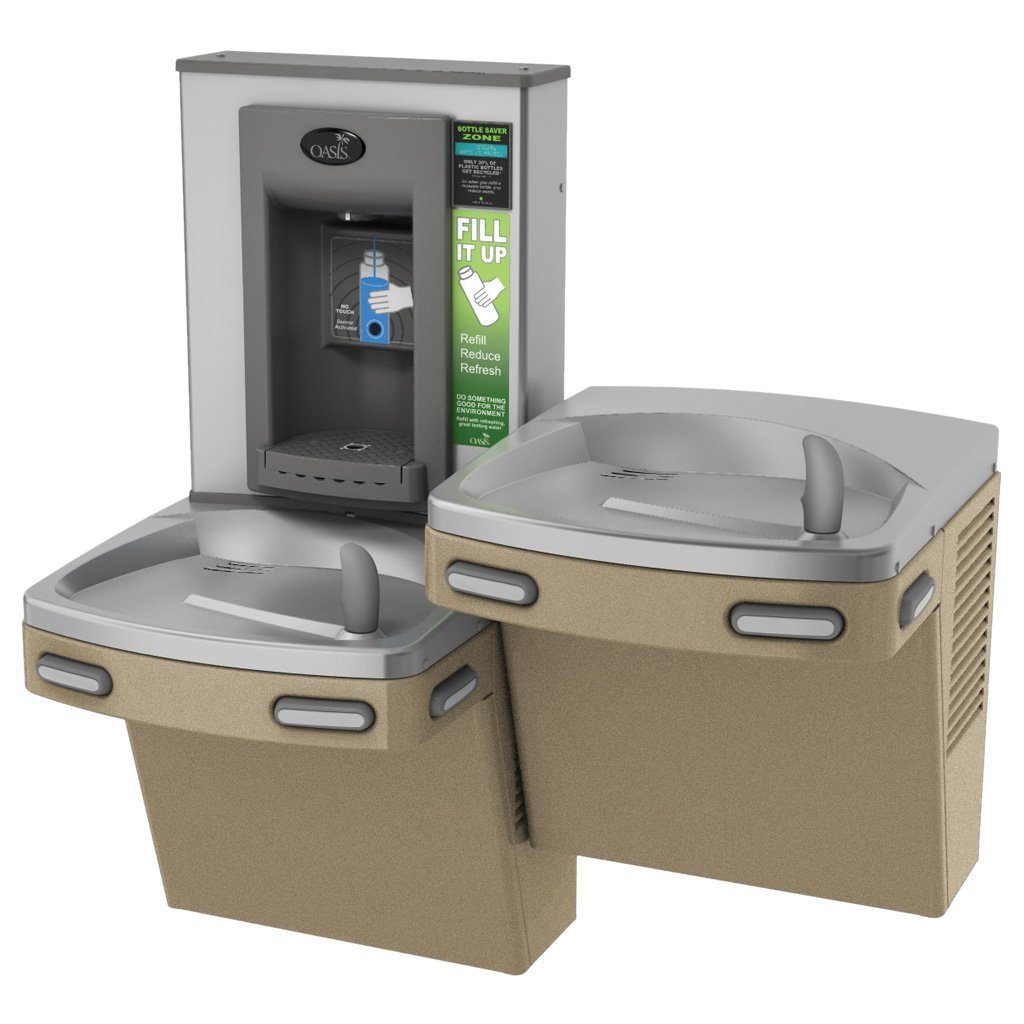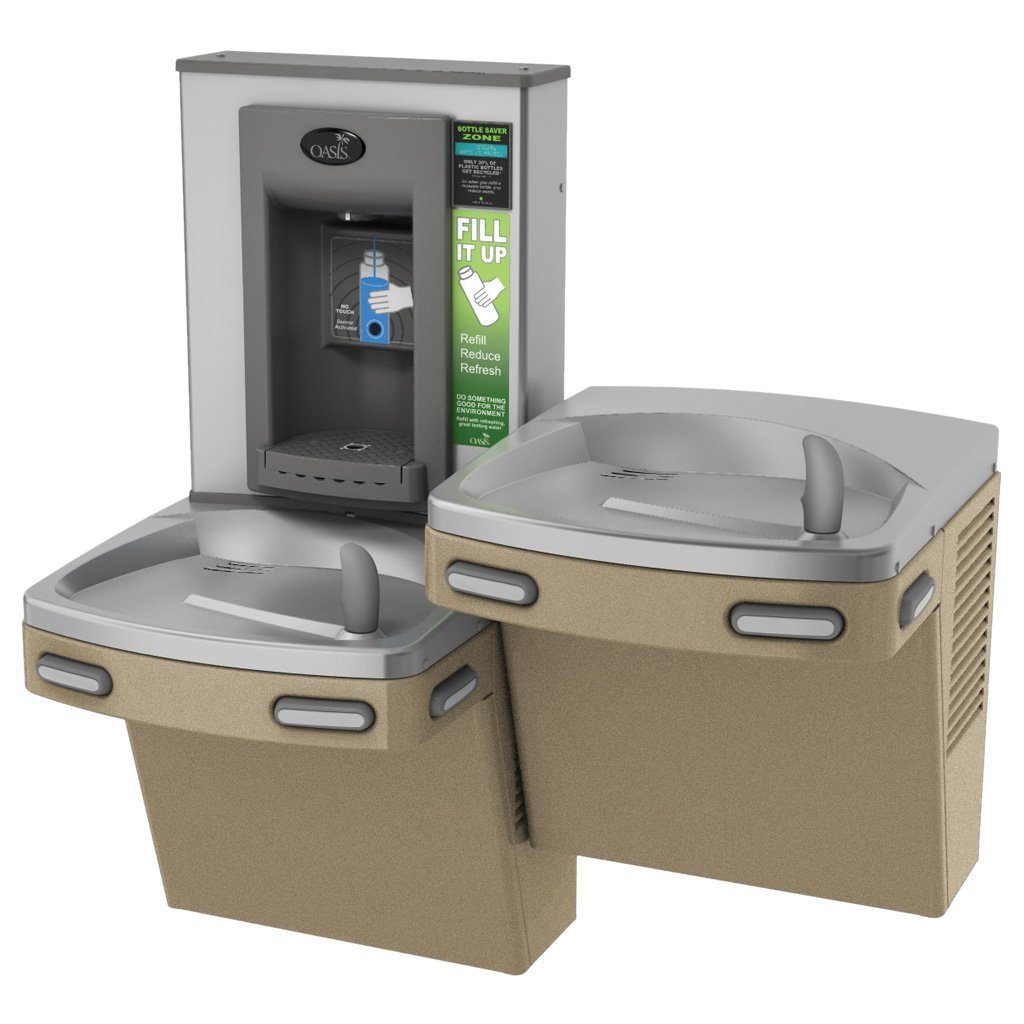 Oasis PG8EBFSL Bilevel Water Cooler with Sensor Bottle Filler Sandstone
Part Number: #88092
Manufacturer: Oasis International
Mfg Number: PG8EBFSL
Installation: Bi-Level Wall Mounted Bottle Filling Station and Water Cooler
ADA Compliant: Yes
Finish: Sandstone Powder Coated Paint
Filter Included: Yes
GPH: 8
Vandal Resistant: No
Operation: Sensor Operated Bottle Filler
Shipping Weight: 100 lbs

This Bi-Level Wall Mounted Bottle Filling Station and Water Cooler by Oasis is a great multi-level unit to place in areas that require ADA compliant units to accommodate children and adults or provide fountains for two people to drink from simultaneously while still providing a bottle filling station with hands-free sensor activation. New hands-free bottle filling technology is economical, eco-friendly and easy to install on existing water coolers. Ideal for schools, campuses, gymnasiums, hospitals and public facilities. The Oasis VersaFiller Bottle Filler quickly and easily turns just about any water cooler into an eco-friendly bottle filler, while still delivering refreshing water from the fountain.

Features:
• Hands-free activation preset bottle filler sensor detects all types of bottles and containers
• Universal Design with reversible high/low units
• Waterproof Stainless Steel Sensor
• Water Saver Bubbler reduces waste water by 50%
• Counts the number of bottles filled
• Filter life indicator
• Automatic shut-off after 30 seconds of activation
• Large filling alcove accommodates refillable bottles of almost any size
• Superior water and energy efficiency
• Retrofits easily to existing standard water coolers
• Heavy-duty galvanized steel frame bolts directly to the wall
• Freshield® antimicrobial alcove resists mildew, discoloration, odors, and degradation
• Brushed stainless steel cabinet
• ADA-compliant
• Lead-free components
• NSF/ANSI certified

The unit can be sold without cooler, as a drinking fountain only. Request model #PEBFSL for the non-refrigerated drinking fountain.
For the single water cooler with bottle filler unit, see #03542.
Resources
• Spec Sheet (PDF)
• Parts Breakdown (PDF)
High quantity orders of Oasis units can potentially quality for free shipping.
To see if your order qualifies for free shipping, you will need to call in to place your order.