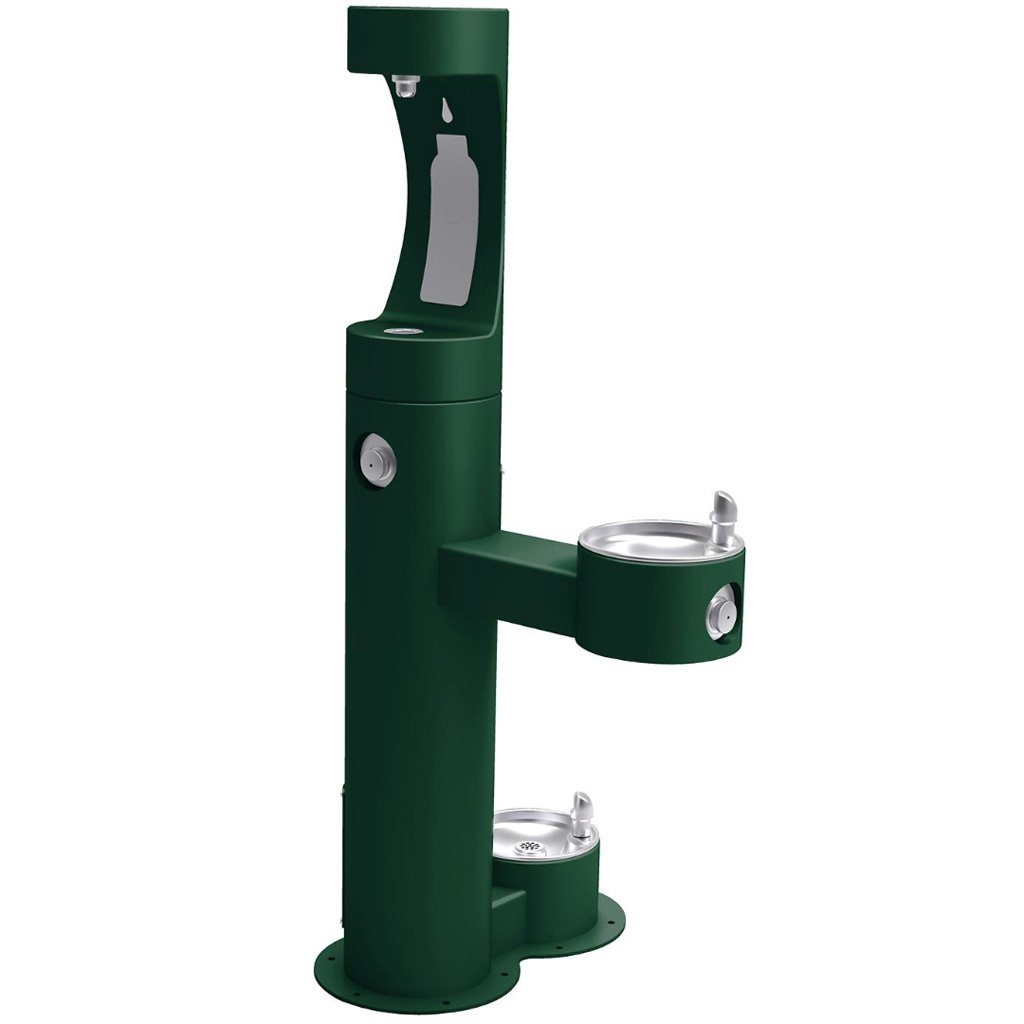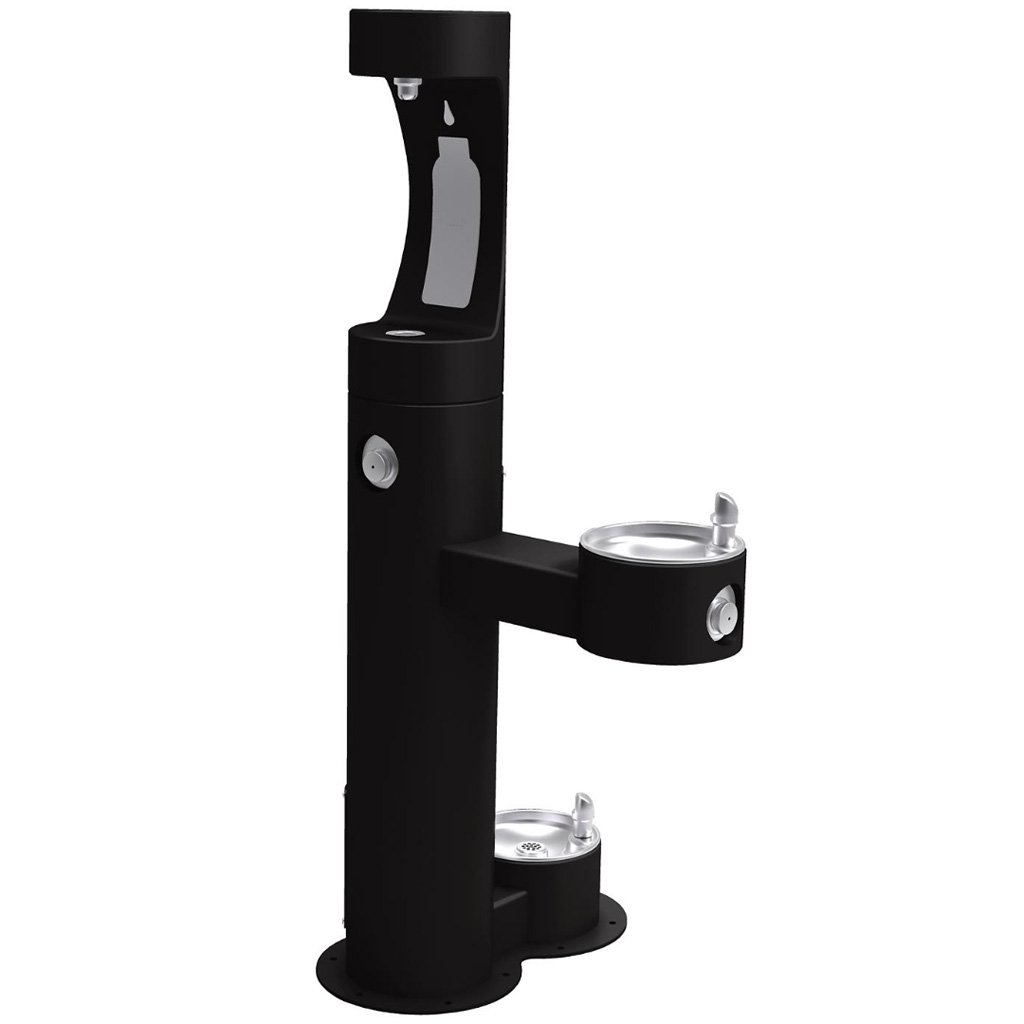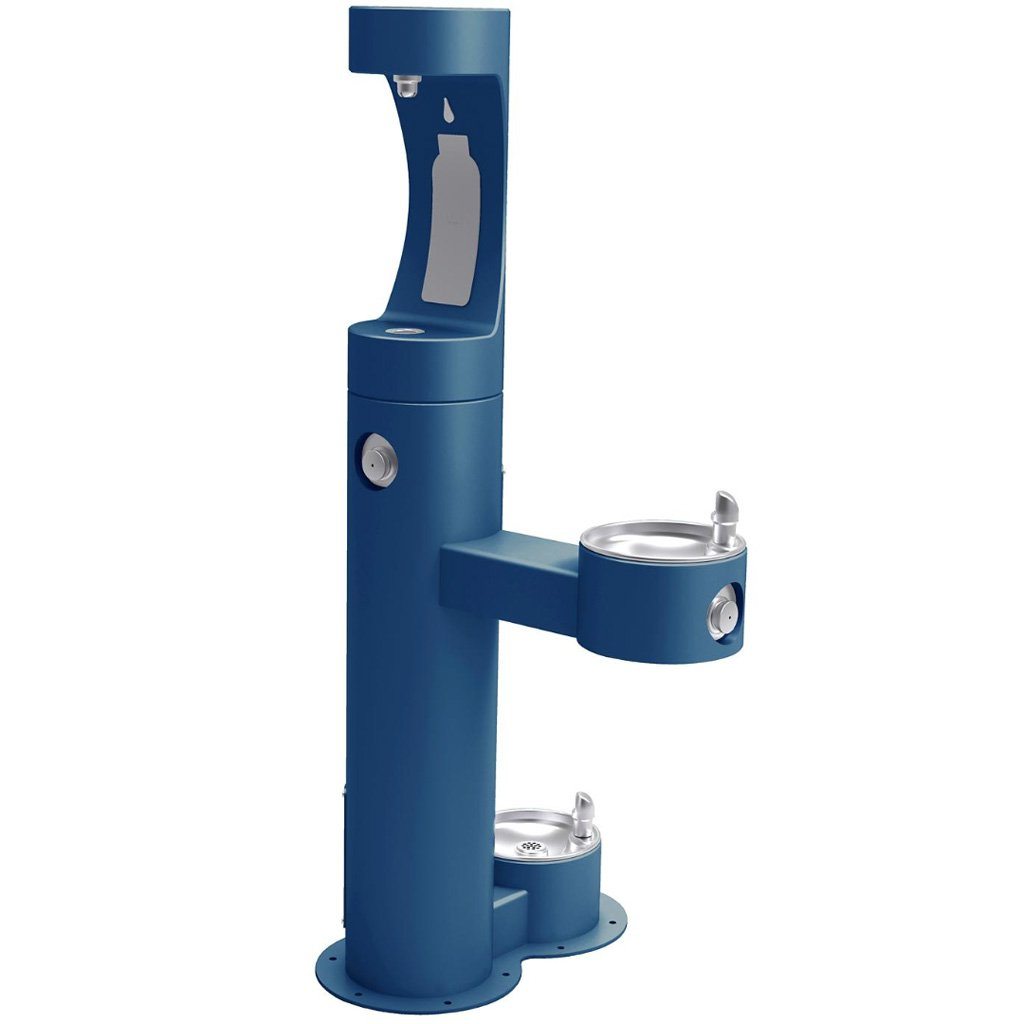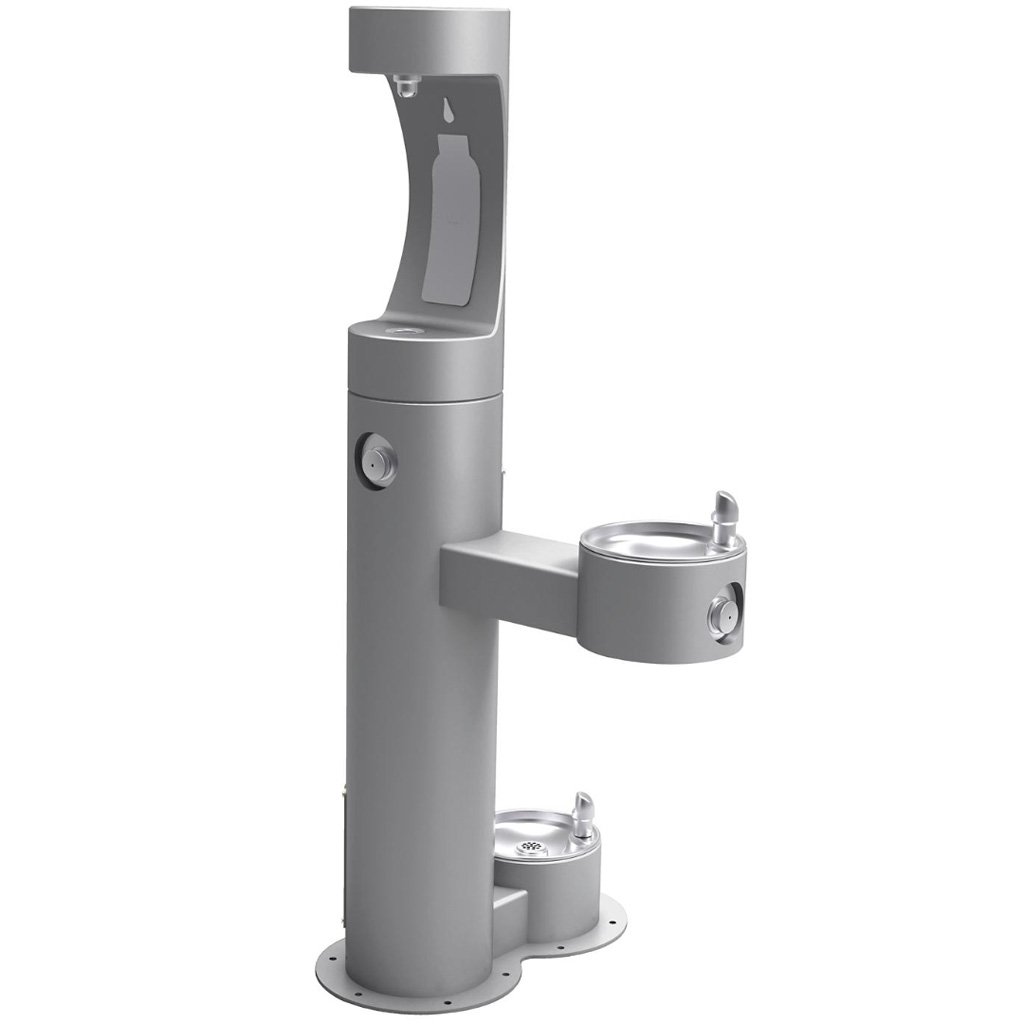 Halsey Taylor 4420BF1UDB Outdoor Pedestal Drinking Fountain with Bottle Filler and Pet Fountain
Part Number: #SP14409
Manufacturer: Halsey Taylor
Mfg Number: 4420BF1UDB
Installation: Outdoor Drinking Fountain with Bottle Filler and Pet Fountain
ADA Compliant: Yes
Finish: Textured Powder Coat with Superior Corrosion-Resistant E-Coat Immersion
Filter Included: No
GPH: N/A
Vandal Resistant: Yes
Operation: Manually Operated Bottle Filler

This Halsey Taylor outdoor pedestal fountain with bottle filler and pet bowl is an ideal unit for many outdoor locations. It is ADA Compliant, it has a bottle filling station, a regular drinking fountain with bubbler, and a dog bowl. This Halsey Taylor outdoor drinking fountain is built to withstand the harsh conditions endured by outdoor drinking fountains. The heavy-duty steel construction, combined with the E-Coat immersion process, help make this fountain one of the most durable on the market. This fountain will help keep both humans and pets hydrated during outdoor activities such as walking, running, and biking. The vandal resistant bubbler will help to ensure that users will find a functional fountain when they need water most. The easy-to use push buttons mean that users won't have to grab or turn anything for operation. The pet bowl is activated by the upper push button, and is a great feature for keeping your dog or other pet from overheating on a warm day. Got questions or technical concerns? Give us a call to talk to one of our drinking fountain specialists who will listen to all of your needs and match you with the fountain that's right for your unique situation.

Features:
• Finish is a textured powder coat with superior corrosion-resistant E-Coat immersion process inside and out.
• Vandal-resistant bubbler is designed with a hood guard to keep out germs and debris.
• 3/8" O.D. tubing inlet, and 1-1/2" tube outlet slip joint connection
• Rounded edge basins reduce splash and eliminate standing water.
• Pet basin has slow drainage to provide sufficient drinking time, yet eliminate standing water.
• In-line strainer prevents particles of 140 microns or larger from entering the water stream.
• Strong, tamper-resistant steel access panels enable easy installation and maintenance.
• Non-refrigerated
• No electrical hookup needed.
Resources
• Spec Sheet (PDF)
• Manual (PDF)