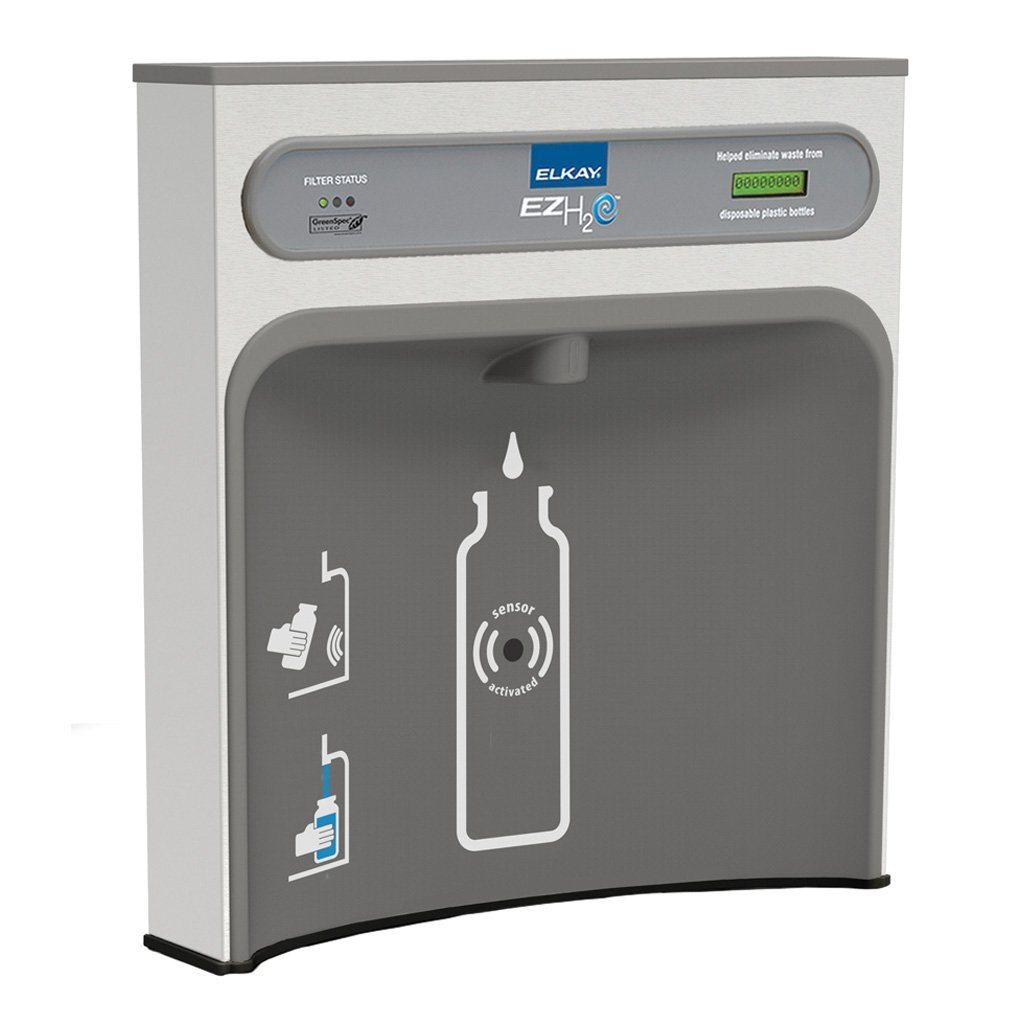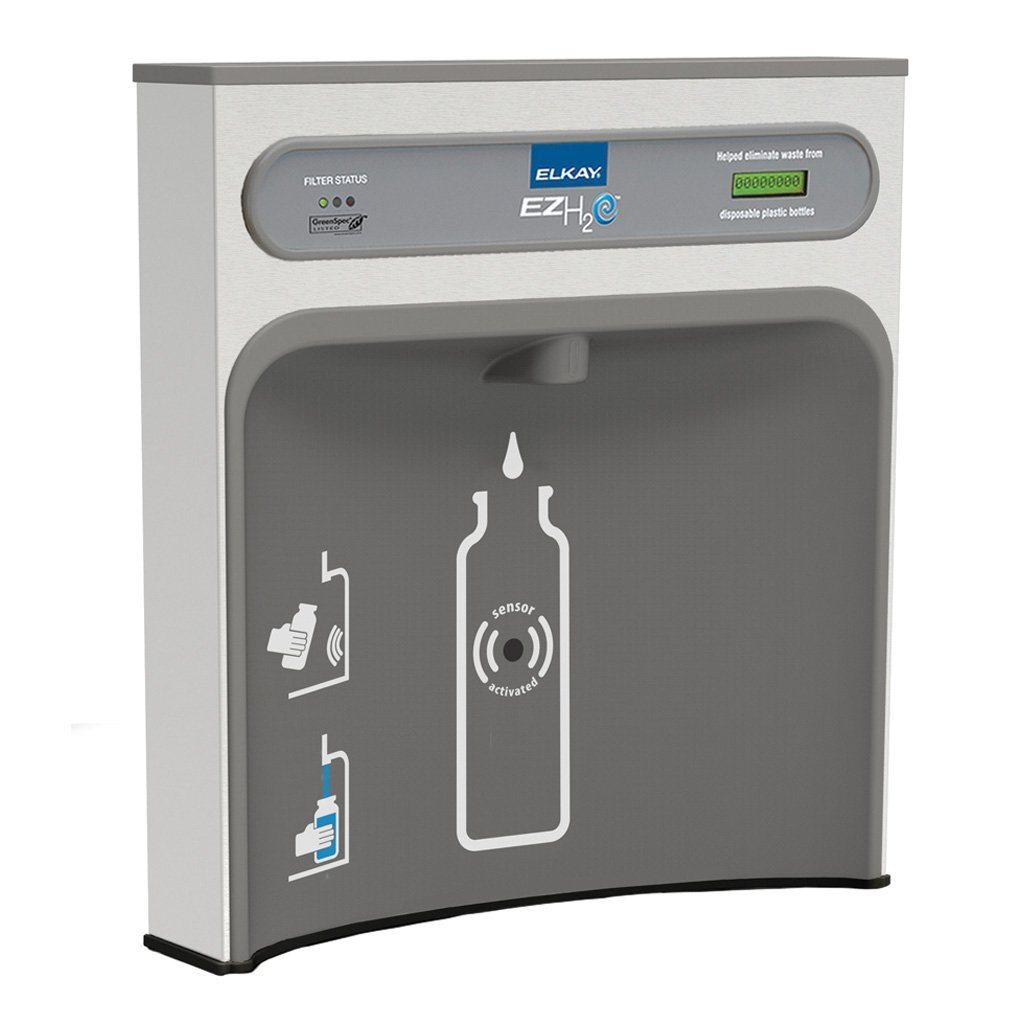 Elkay LZWSR Wall Mounted Bottle Filler Unit
Part Number: #89288
Manufacturer: Elkay Manufacturing
Mfg Number: LZWSR
Universal Part: No

This Bottle Filler from Elkay is sensor activated and has an automatic 20 second shut off timer that prevents the unit from continuously running after a patron has left. With this bottle filler you are able to record the number of bottles you and/or your facility have saved from being disposed. This bottle filler unit is a part of the Retrofit Bottle Filler Kit #89658.