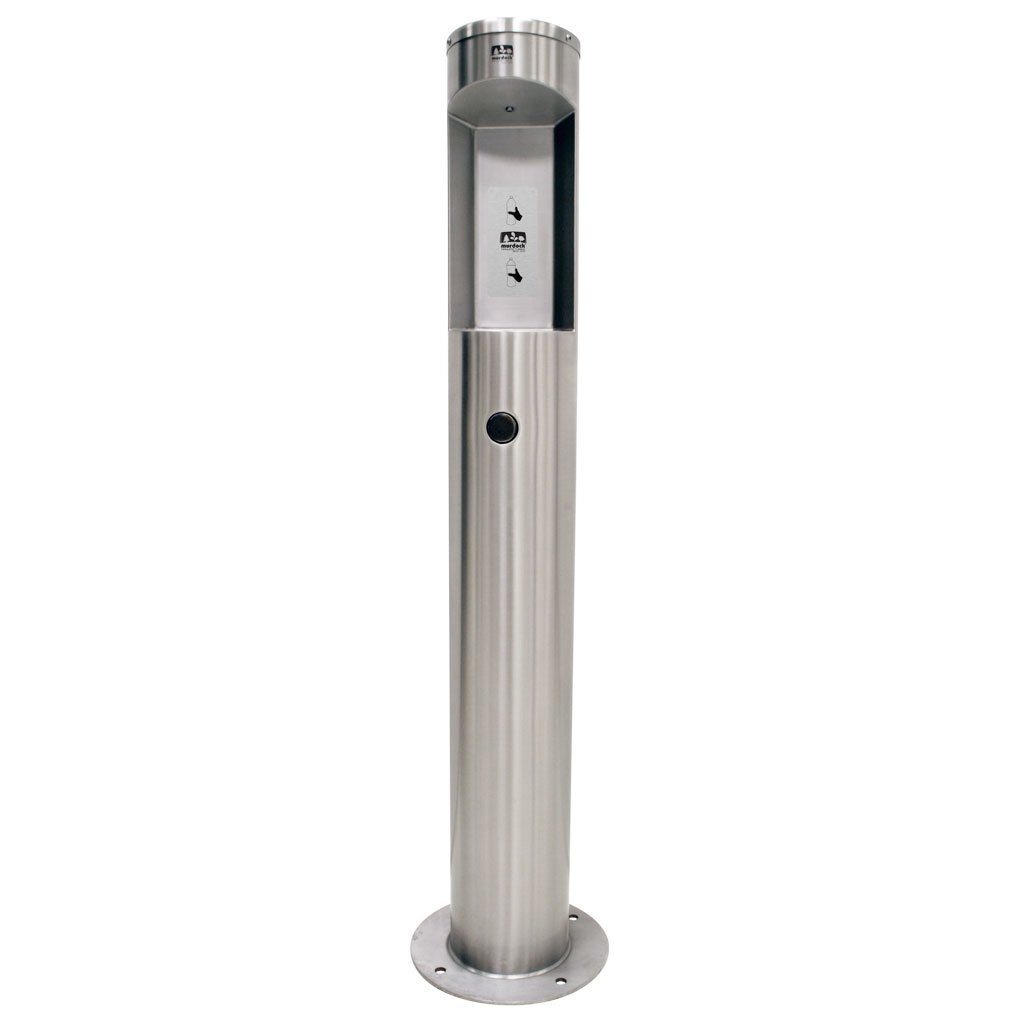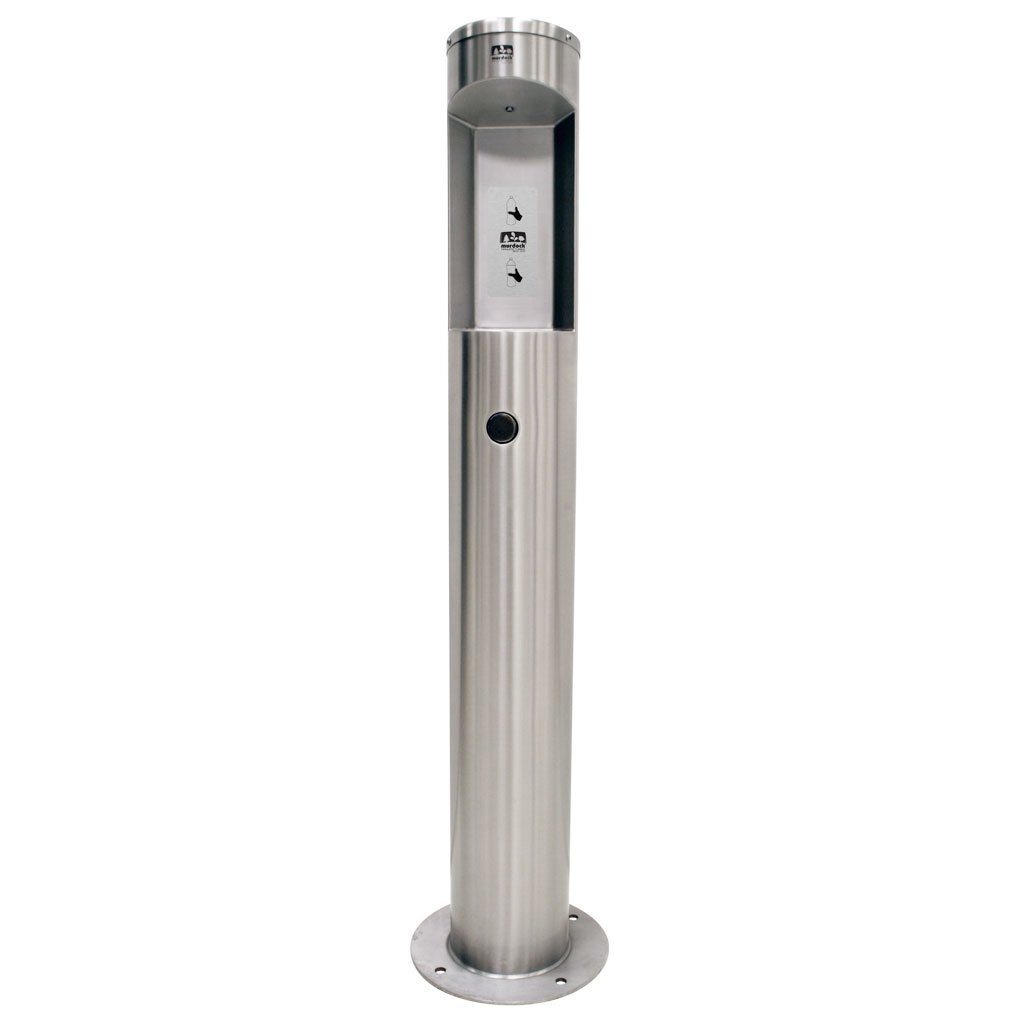 Murdock M-OBFM4 Outdoor Bottle Filling Station Stainless Steel
Due to fluctuating manufacturer and shipping costs, we recommend calling in to place orders on this item to guarantee we can supply you with the most competitive price.
Part Number: #66506
Manufacturer: Murdock
Mfg Number: M-OBFM4
Installation: Push Button Stainless Steel Outdoor Pedestal Bottle Filler
ADA Compliant: Yes
Finish: Satin Stainless Steel
Filter Included: Includes Lead and Cyst Filter
GPH: N/A
Vandal Resistant: Yes
Operation: Manually Operated Bottle Filler

This Push Button Stainless Steel Outdoor Pedestal Bottle Filler is by Murdock Manufacturing. The bottle filler operates with a manual push button. It has a satin stainless steel finish. This bottle filling station meets ADA forward and side reach requirements. This Murdock bottle filler contains a 100 mesh inlet strainer, lead and cyst filter, 6-AA battery pack and laminar flow spout. The pedestal fountain is heavy gauge. It has 4 mounting holes at the base. The access covers are secured with vandal resistant screws. This Murdock outdoor bottle filling station is both durable and attractive. It makes a great addition to any public or private outdoor space where visitors might want to refill their water bottle and stay hydrated.

Features:
• All Stainless Steel Construction
• 100 Mesh Inlet Strainer
• Laminar Flow Water Supply
• Lead and Cyst Filter

This unit comes in a variety of models including green, red, or blue powder coated finishes or sensor operation unit (see Part #66507). Optional accessories for this unit include Hose bibb with vacuum breaker, vandal resistant hose bibb with vacuum breaker, in-ground anchor plate, customer specific logo, or pet fountain with push-button valve addition.
Resources
• Spec Sheet (PDF)