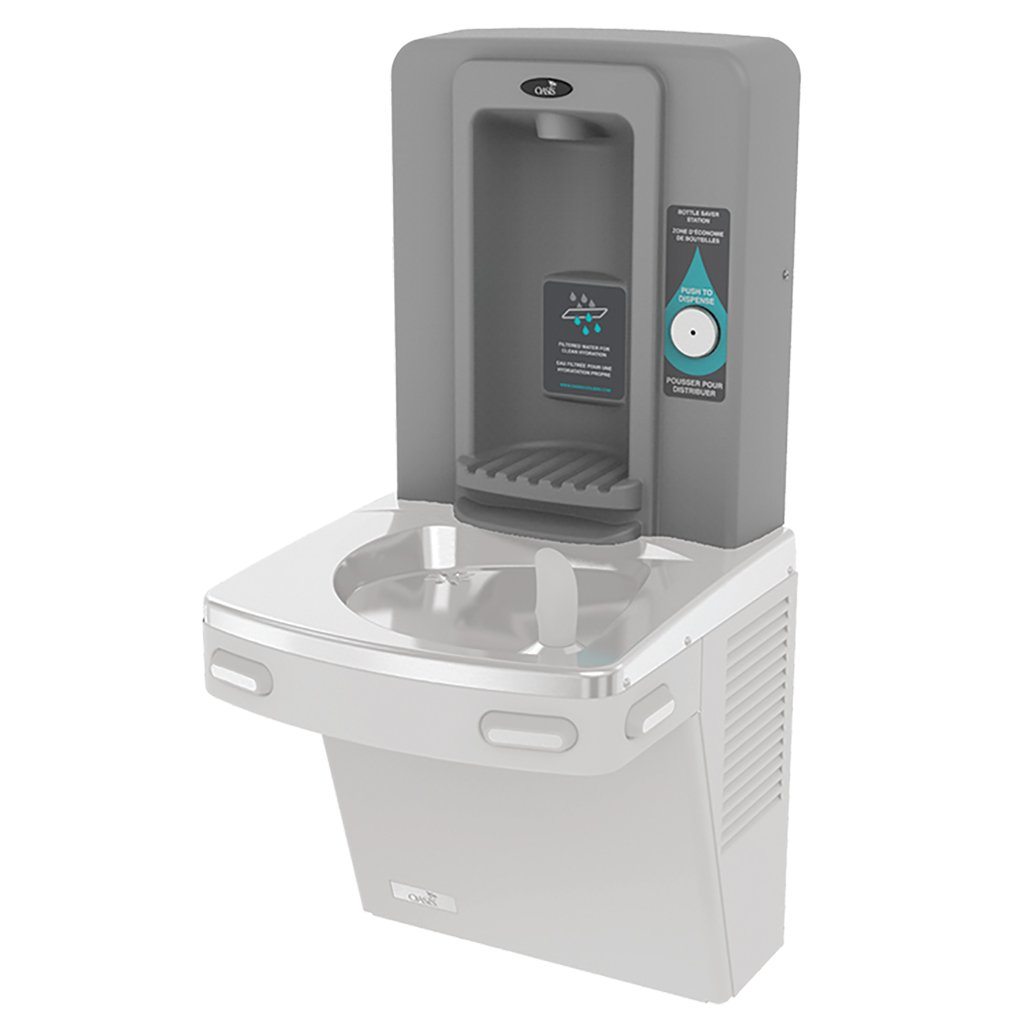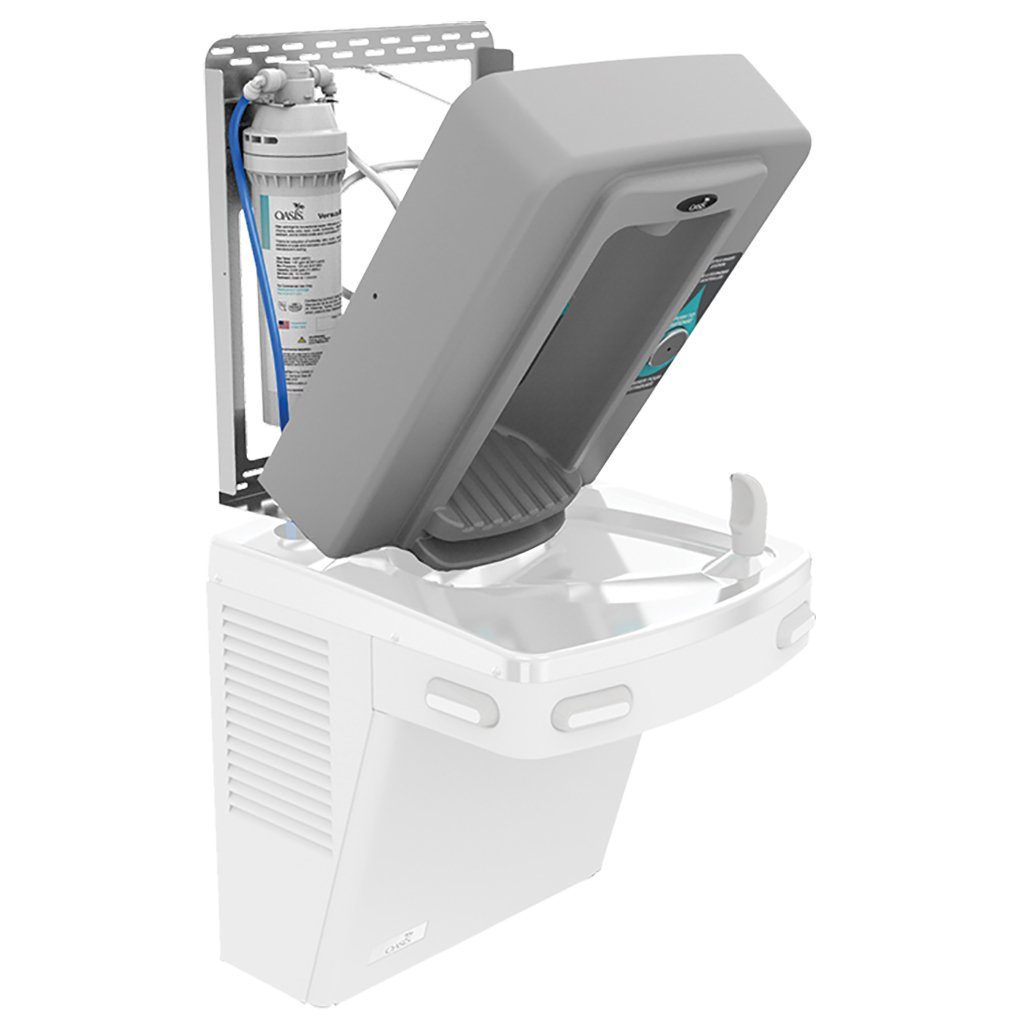 Oasis PWFSBF-K12 Retrofit Bottle Filler
Part Number: #46739
Manufacturer: Oasis
Mfg Number: PWFSBF-K12
Installation: Manual Activation Wall Mounted Retrofit Bottle Filling Station
ADA Compliant: Yes
Finish: Light Gray
Filter Included: Yes
GPH: Not Applicable
Vandal Resistant: No
Shipping Weight: 8 lbs.
This Retrofit Bottle Filler is made by Oasis. It is designed to retrofit preexisting Versafiller I and II water coolers (Oasis model  PG8AC and P8AM units). Turn any water cooler into a combination water cooler bottle filler with this easy to install bottle filling station. It includes a filter system that is easy to replace. The filter it includes is certified to NSF/ANSI 53 and 42 for lead, cyst, chlorine, taste, and odor reduction. When properly installed, this bottle filling station meets ADA requirements. This unit also meets the guidelines for children's accessibility,  providing the floor to orifice height is 30 inches and proper clear floor space is provided for a frontal approach.
Features:
• Filter is mounted within bottle filler for easy replacement
• Only two screws are needed to remove to access the filter (instead of eight)
• Comes with certified 3,000-gallon lead reduction filter that treats water for the bottle filler and the fountain
• Large 13" alcove fits most large sports bottles
• Single piece polymer cabinet won't rust or dent
• Mechanical activation button dispenses water during power outages
• Large anti-microbial copper activation button is easy to push and reduces the transfer of pathogens
• ADA compliant when retrofitted to PG8AC or P8AM per the manufacturer's recommendation
• Retrofits Oasis water cooler models PG8AC and P8AM (Versafiller I and II units)  dating back to 1995
Resources:
• PWFSBF Spec Sheet PDF
• PWFSBF Parts Breakdown PDF
• PWFSBF Installation Instructions