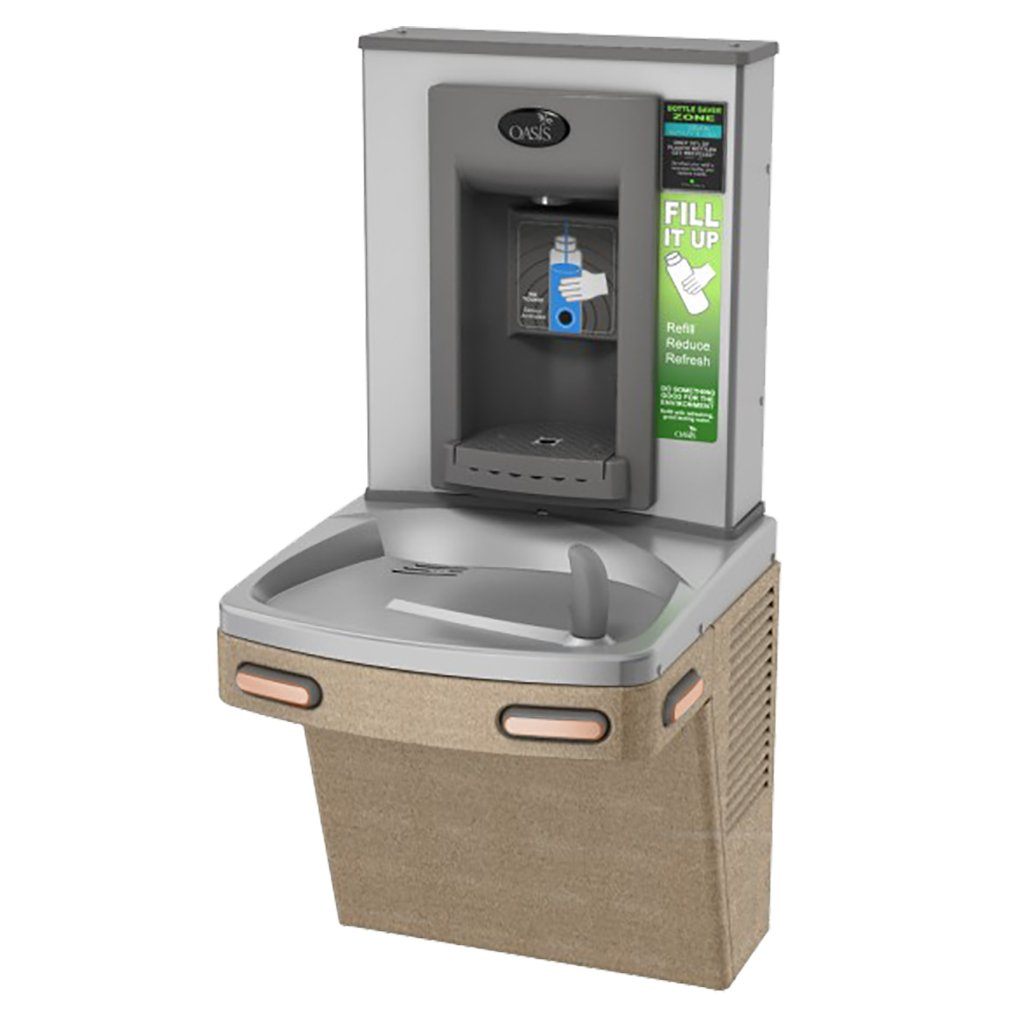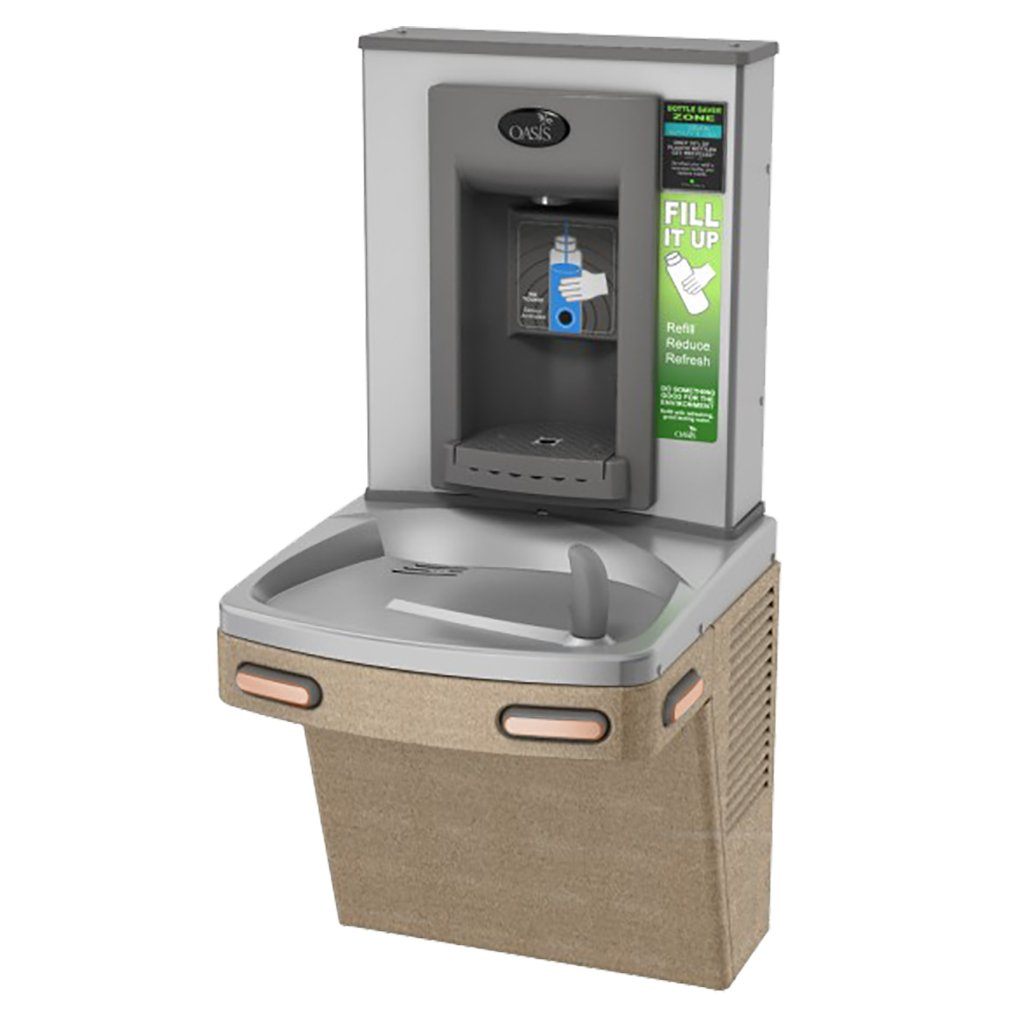 Oasis PGEBF Drinking Fountain with Sensor Bottle Filler Sandstone
Part Number: #66800
Manufacturer: Oasis
Mfg Number: PGEBF
Installation: Wall Mounted
ADA Compliant: Yes
Finish: Powder Coated Sandstone
Filter Included: No
GPH: Non-Refrigerated
Vandal Resistant: No
Shipping Weight: 26 lbs
This listing is for the non-refrigerated version of the Oasis Versacooler II Wall Mounted Water Fountain with a sensor activation Versafiller bottle filling station. It does not include a refrigeration system or a filter system. The drinking fountain function with a mechanical activation push pads that have antimicrobial coatings to prevent germ transference. The VersaFiller bottle filler functions through hands-free sensor activation. This Oasis PGEBF drinking fountain with bottle filler is a great unit for schools, universities, recreational facilities, and more public areas. Bottle fillers promote sustainability and reduce plastic waste by encouraging reusable plastic bottles. That combination drinking fountain with bottle filler station has Sandstone powder coated paint on galvanized steel.
Features:
• Accommodates most sizes of refillable water bottles
• Hands-free, sensor-activated VersaFiller bottle filler with built-in filter monitor and bottle counter
• Antimicrobial components
• Stainless steel top and heavy-duty galvanized steel frame
• VersaFiller has independent mechanical activation
• VersaFiller contains Freshield® components, which utilizes a silver-based antimicrobial compound that reduces the growth of microorganisms and mildew while protecting surfaces from discoloration, odors, and degradation.
• Four antimicrobial copper push pads
• External stream height adjustment on the lower unit
• Flexible one-piece water saver bubbler
• External stream height adjustment on the lower unit
• Built-in 100 micron strainer stops particles before they enter the waterway.
Options:
This Oasis Bottle Filler Water Cooler unit is available in a variety of models and options.
For the refrigerated version of this model, see Equiparts Part #03542 (Oasis model PG8EBF)
For the bilevel refrigerated option, see Equiparts Part #88092 (Oasis model PG8EBFSL)
Resources
• PGEBF Parts Breakdown PDF
• PGEBF Spec Sheet PDF
• PGEBF Manual PDF 
High quantity orders of Oasis units can potentially quality for free shipping.
To see if your order qualifies for free shipping, you will need to call in to place your order.