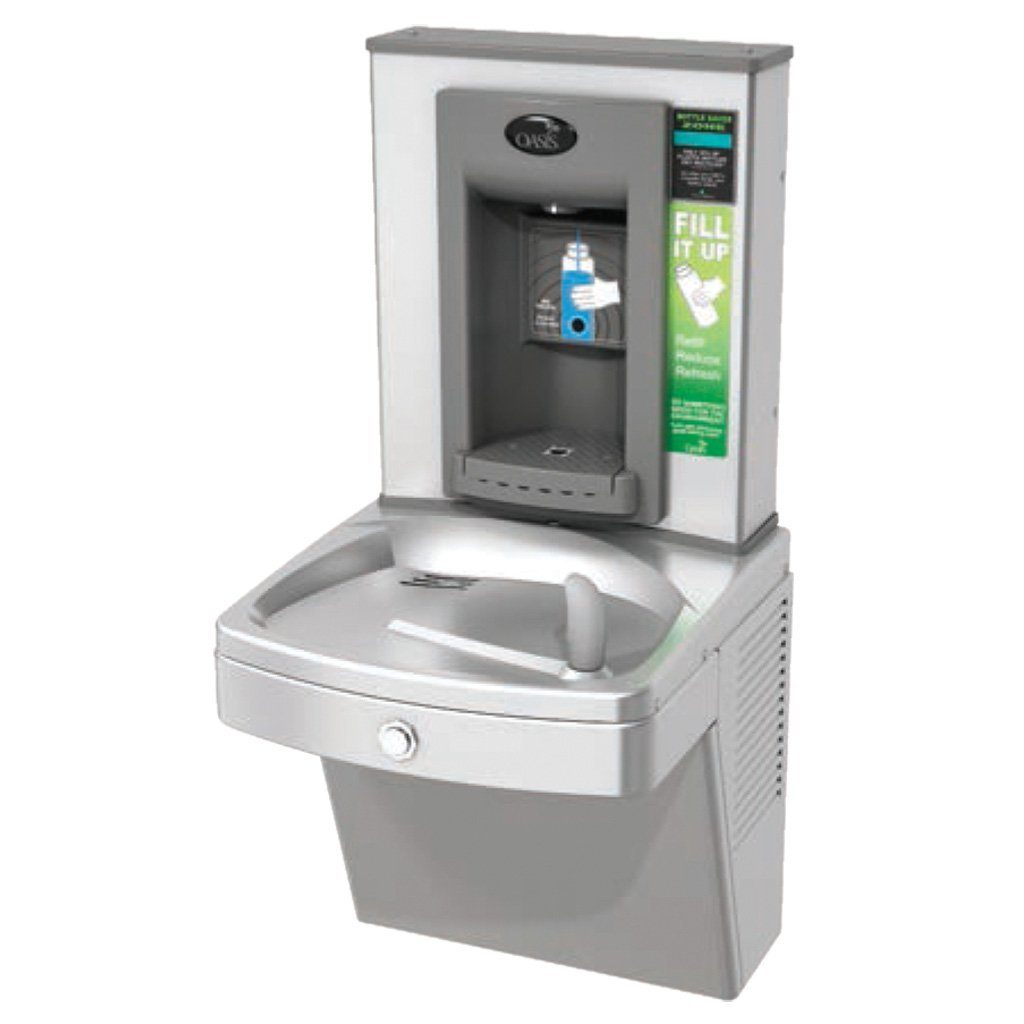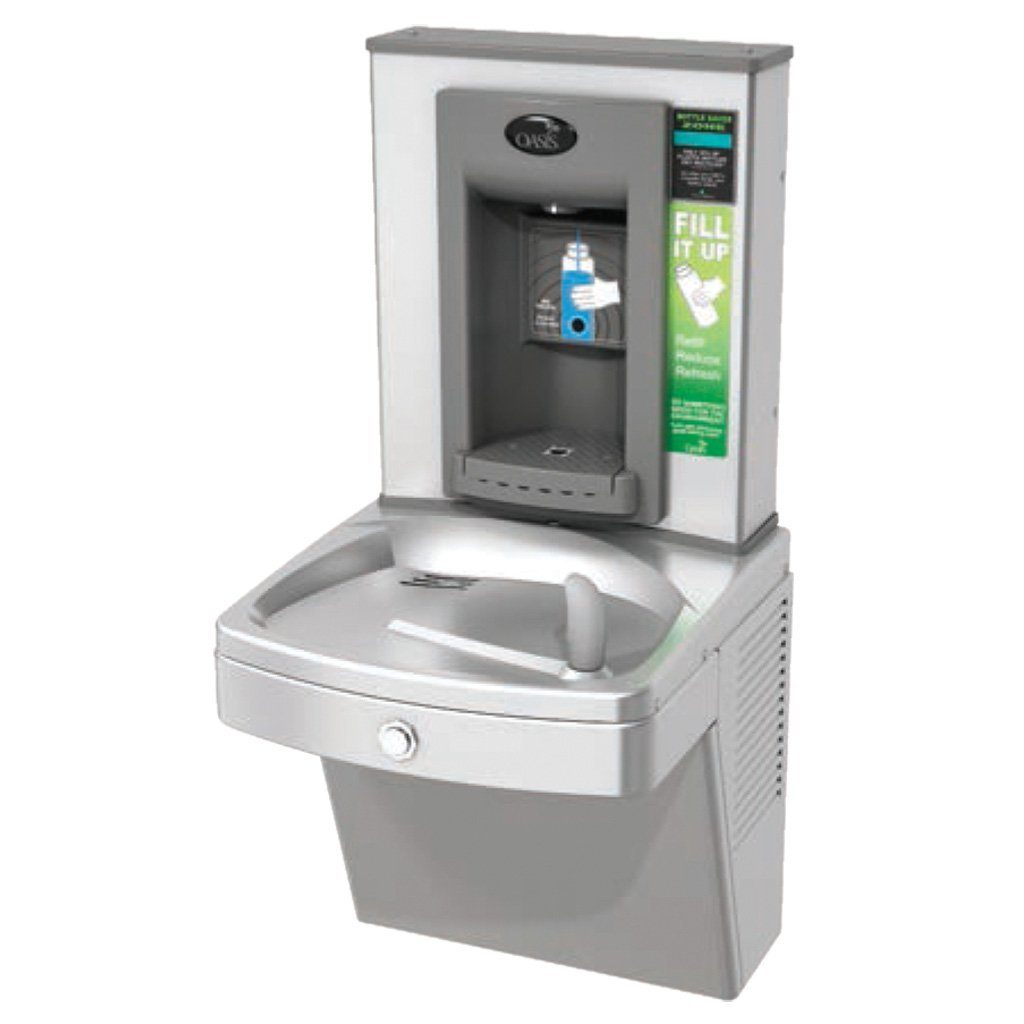 Oasis PGV8EBF Vandal Resistant Water Cooler with Sensor Bottle Filler Stainless Steel
Part Number: #88093
Manufacturer: Oasis International
Mfg Number: PGV8EBF
Installation: Electronic Versafiller Bottle Filling Station and Wall Mounted Vandal Resistant Versacooler II Water Cooler
ADA Compliant: Yes
Finish: Stainless Steel
Filter Included: No
GPH: 8
Vandal Resistant: Yes
Operation: Sensor Operated Bottle Filler
Shipping Weight: 56 lbs

This Electronic Versafiller Bottle Filling Station and Bi-Level Wall Mounted Vandal Resistant Versacooler II Water Cooler is made by Oasis International. The unit is ideal for most any indoor locations and provides 2-in-1 drinking fountain and hands-free bottle filling hydration station.

Features:
• Stainless Steel construction
• One-piece vandal resistant bubbler keyed into position
• Vandal resistant front push button
• Vandal resistant fasteners
• Heavy-duty galvanized steel louver and bottom screens
• Hands-free bottle filler with a programmable shut-off timer
• Lower unit has single vandal-resistant push button
• Integrated counter and filter monitor
• VersaFiller components contain Freshield®, which utilizes a silver-based antimicrobial compound that reduces the growth of microorganisms and mildew to protect the surfaces from discoloration, odors, and degradation
• Basin shall be designed to eliminate splashing and standing water
• Removable side and front panels provide easy access for installation

The unit can be sold without cooler, as a drinking fountain only. Request model PGVEBF for the non-refrigerated drinking fountain.
Resources
• Spec Sheet (PDF)
• Parts Breakdown (PDF)
High quantity orders of Oasis units can potentially quality for free shipping.
To see if your order qualifies for free shipping, you will need to call in to place your order.