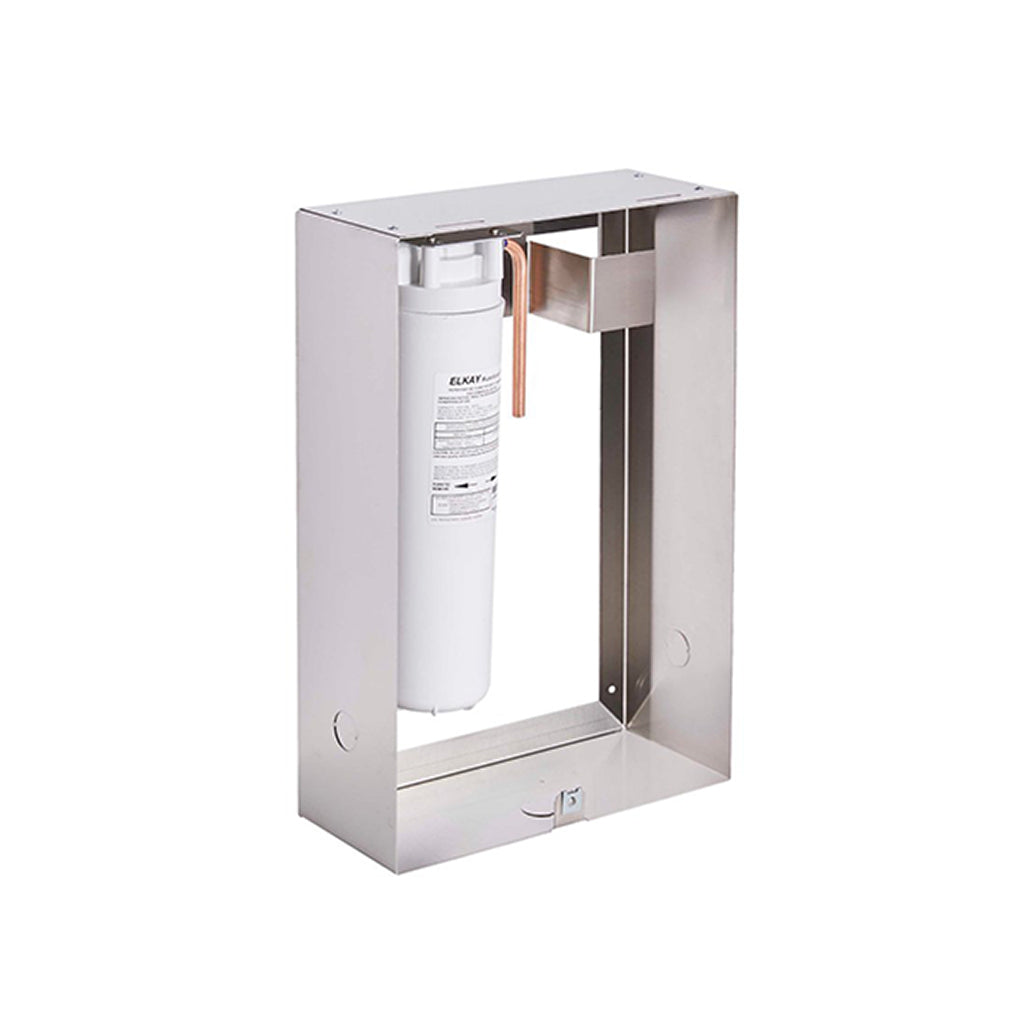 Elkay EF1500VRBC Universal Vandal-Resistant Filtration Kit
Part Number: #66080LM
Manufacturer: Elkay Manufacturing
Mfg Number: EF1500VRBC

This Vandal Resistant Retro Filter Kit will convert your filterless fountain into a filtered fountain! The universal design of this filter add-on kit can be used with nearly any fountain brand. Compatible on water coolers, drinking fountains, and bottle filler units. Kit dimensions: L: 16-3/8" W: 11-1/4" H: 4-5/8"
Also available with a filter monitor, see Part #66080.

Kit Contains:
• 20-Gauge stainless steel mounting box
• WaterSentry Filter

Connection Specs:
• Monitor In/Out: 3/8" NPT
• Filter In: 3/8 JG (copper tubing included)

Usage Parameters:
• Max GPM: 1.5
• Max Water Temp: 100 degrees

Works with:
• Elkay and non-Elkay manufactured coolers, fountains, bottle fillers
Resources
• Spec Sheet (PDF)
• Manual (PDF)