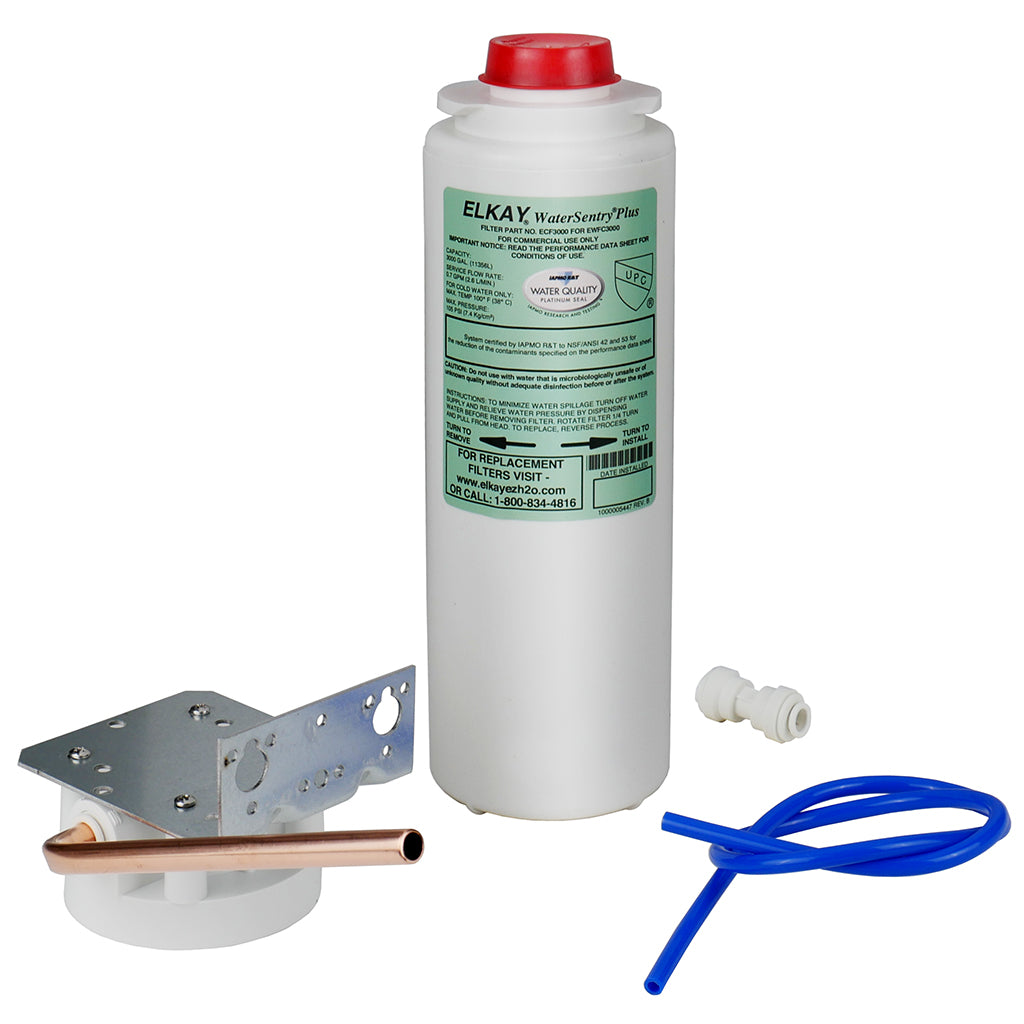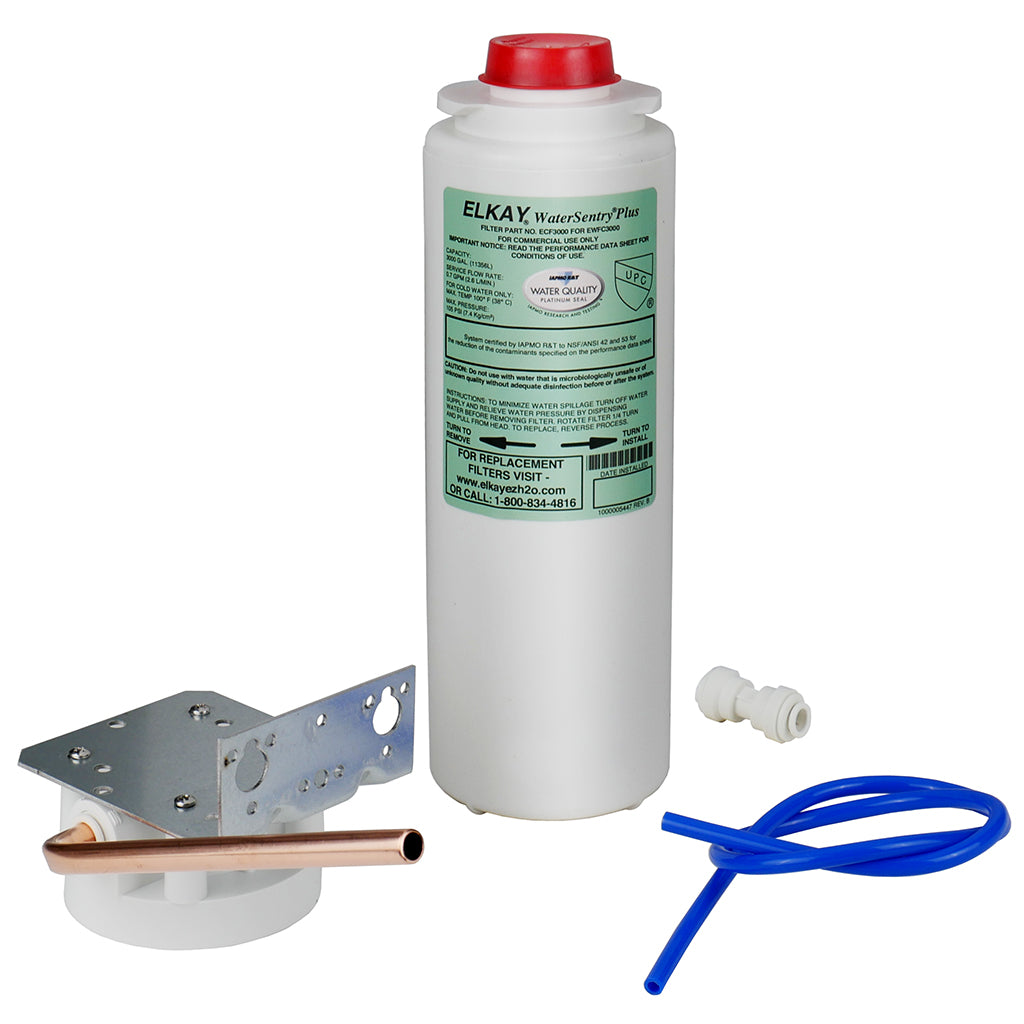 Filter Kit Watersentry Plus
Part Number: #87248
Manufacturer: Elkay Manufacturing
Mfg Number: EWF3000

Lead Reduction Filter designed for use with Elkay ezH2O Bottle Filling Stations with visual filter monitoring. Designed to remove lead particles and chlorine. Also reduces odors and discoloration from incoming water.

The WaterSentry® Plus Filtration System is Elkay's standard and most popular filtration system. This filter is rated to 3000 gallon capacity, which fills 20,000-24,000 16 ounce bottles. Elkay recommends changing the filter once a year, regardless of usage.

Complete Water Fountain Filter Kit consists of Housing, Filter, Bracket, Screws and Poly Tubing. Used to convert Non-Filtered to Filtered. For Replacement Filter use #51300C (Lead, Taste & Odor Filter) EC #84553.

Dimensions: 3-1/4" L x 3-1/4" W x 12-1/2" H.

Product Compliance: Buy American Act, NSF 61, NSF 53, NSF 42, and NSF 372 (lead free).
Resources
• Spec Sheet (PDF)