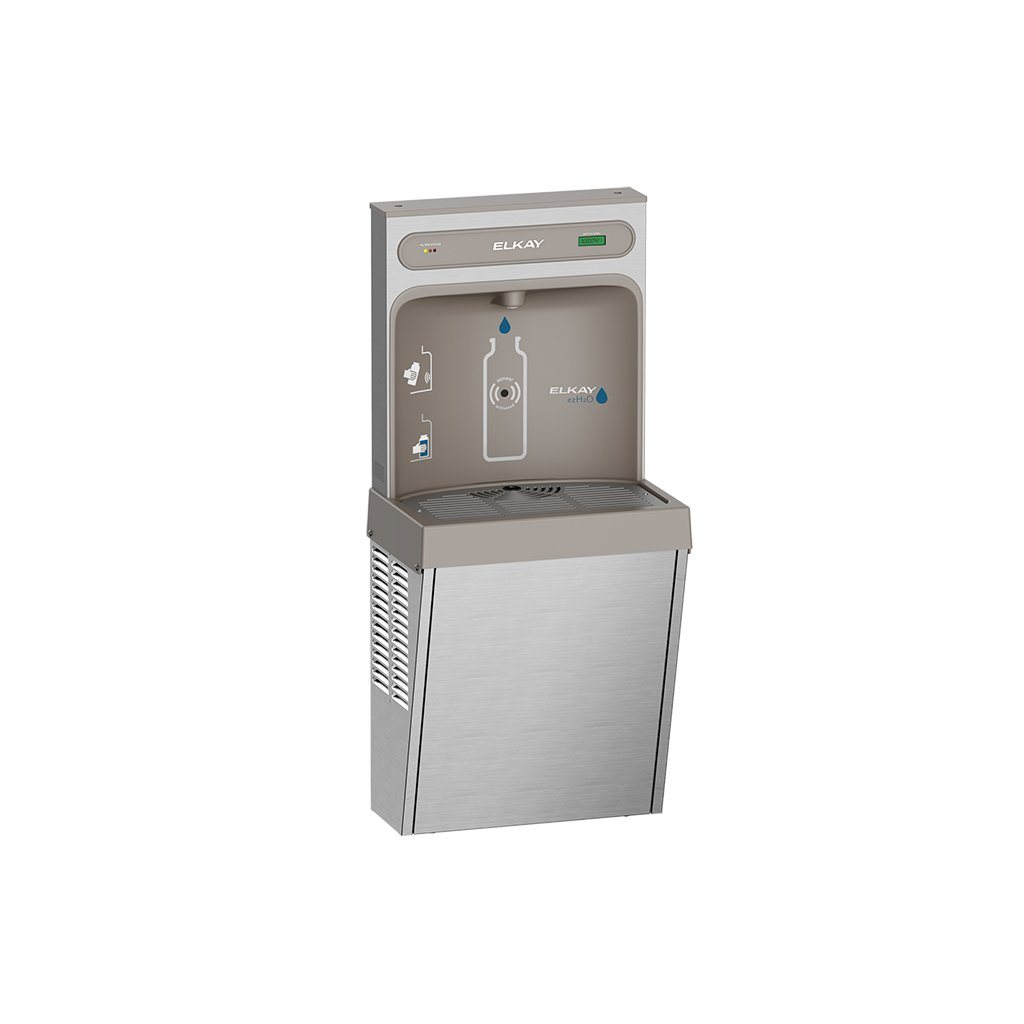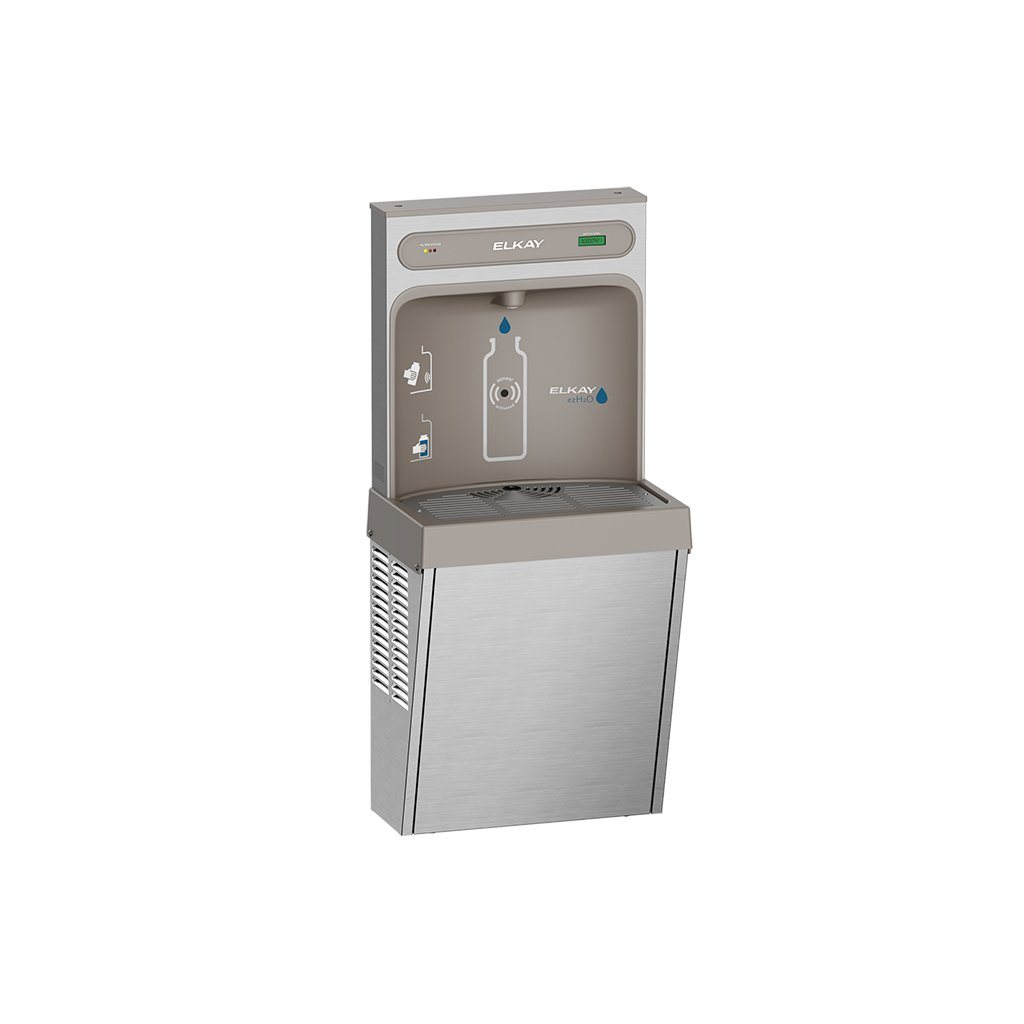 Elkay EZ8WSSSMC ezH2O Bottle Filler Stainless Steel
Part Number: #49471
Manufacturer: Elkay
Mfg Number: EZ8WSSSMC
Installation: ezH2O Refrigerated Wall Mounted Bottle Filling Station
ADA Compliant: Yes 
Finish: Stainless Steel
Filter Included: No
GPH: 8.0 GPH
Vandal Resistant: No
Operation: Sensor Operated Bottle Filler
Shipping Weight: 62 lbs.


This ezH2O Refrigerated Wall Mounted Bottle Filling Station is made by Elkay. This is a stand-alone bottle filler, making it a great option for use in locations where only a bottle filler is needed. This new ezH2O bottle filler provides users with unfiltered, chilled water to fill up their water bottles. It operates with a sensor, providing hands-free operation. Ideal for installations with limited space. Sanitary no-touch sensor activation features an automatic 20-second shut-off timer. Designed for indoor applications. Elkay model EZ8WSSSMC. Also available filtered, see Part #49472 for filtered version.
Features:
• Laminar flow provides clean fill with minimal splash.
• Silver Ion Antimicrobial protection on key plastic components to inhibit the growth of mold and mildew.
• Real Drain System eliminates standing water
• Temperature Control: Easily accessible enclosed adjustable thermostat is factory preset. Requires no adjustment other than for altitude requirements.
Resources:
• EZ8WSSSMC Spec Sheet PDF
• EZ8WSSSMC Instruction Manual PDF