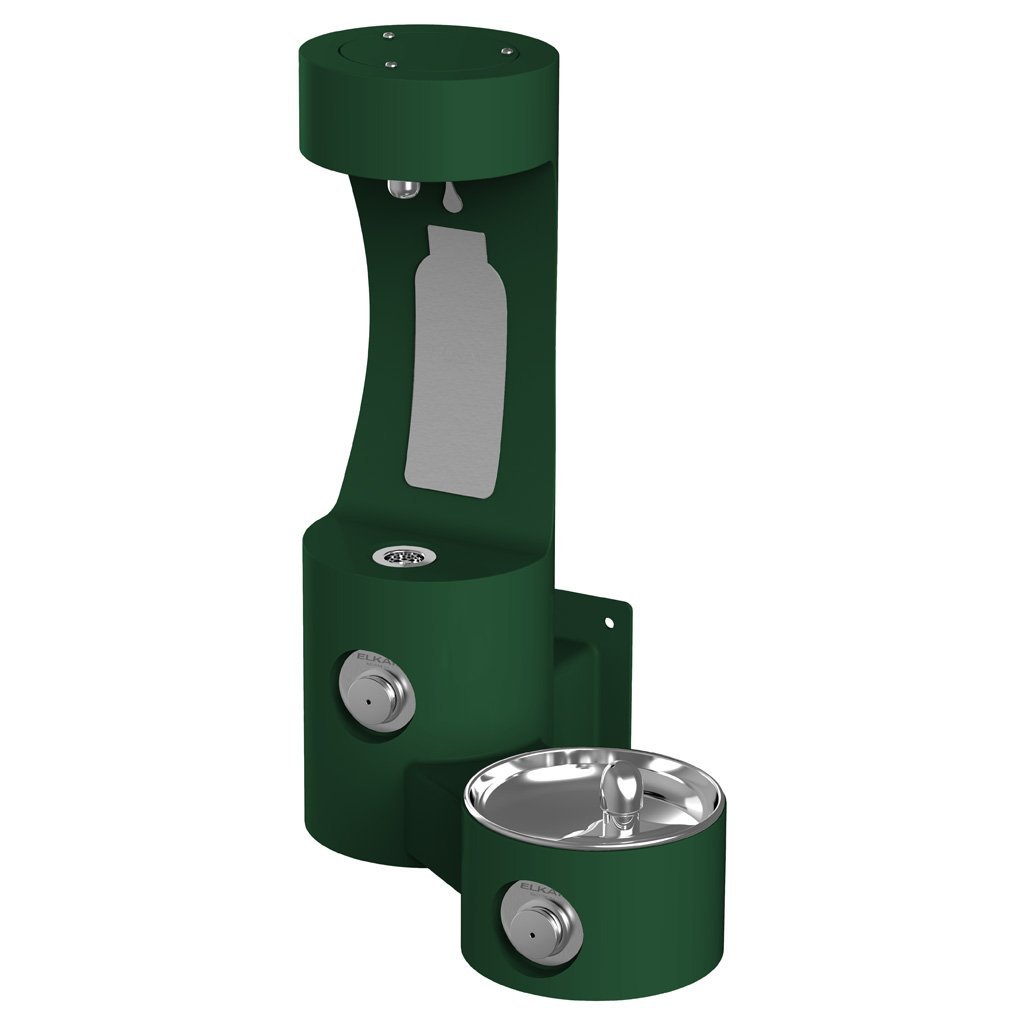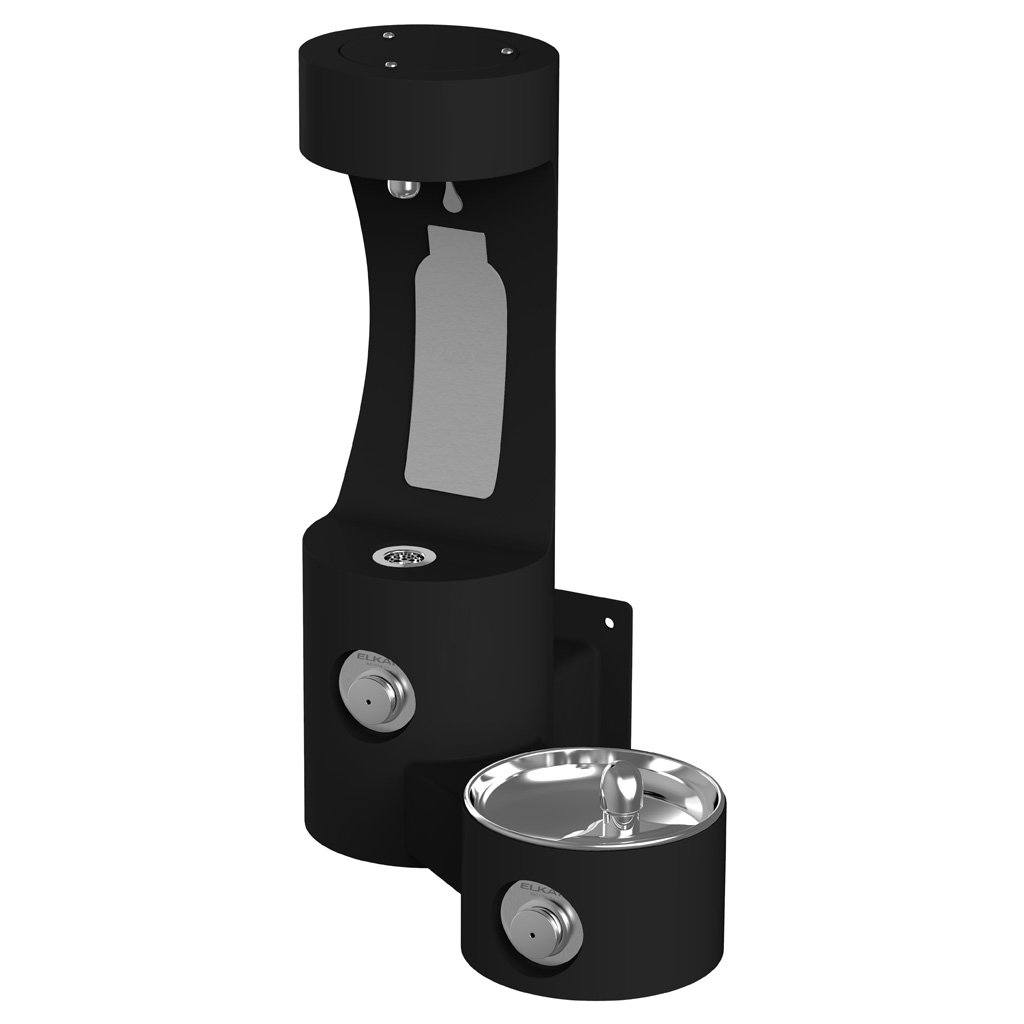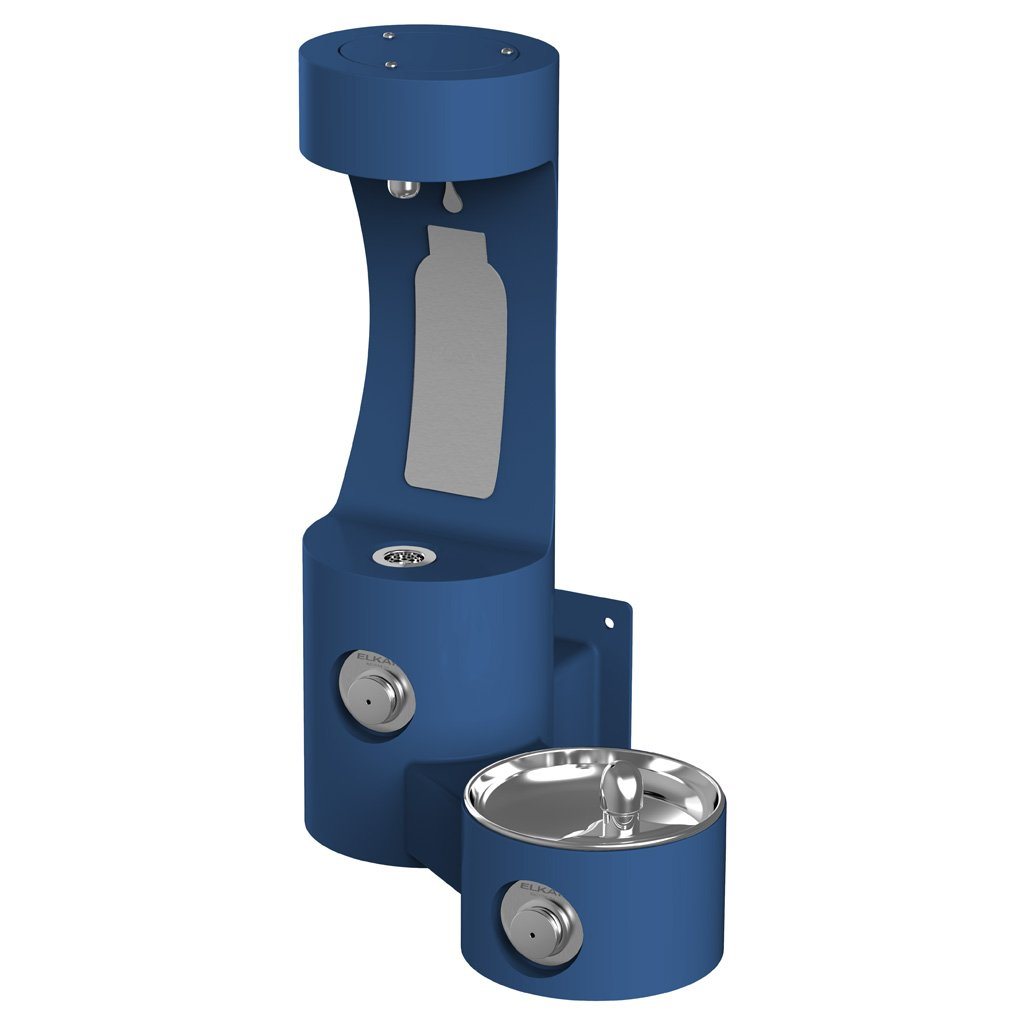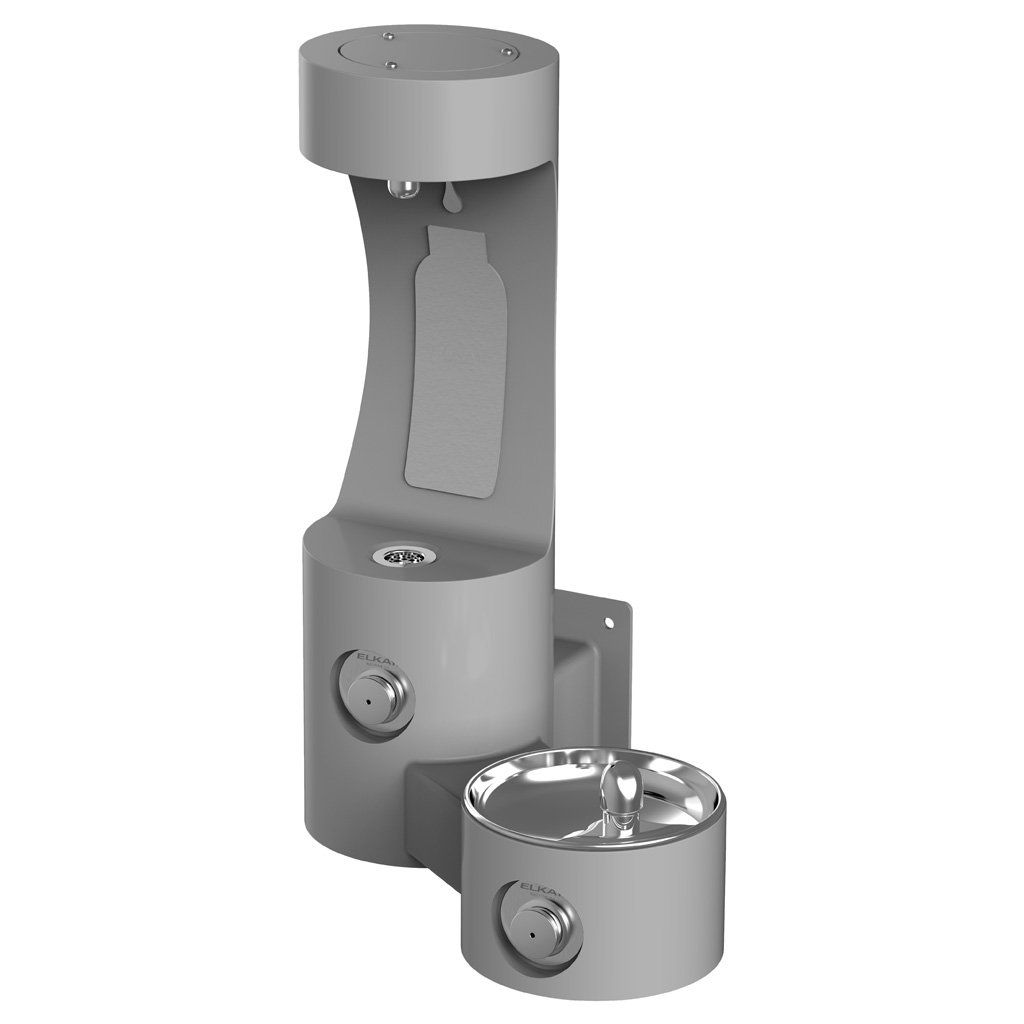 Elkay LK4408BF Outdoor ezH2O Wall Mounted Drinking Fountain with Bottle Filler
Part Number: 
#67913
Manufacturer: Elkay Manufacturing
Mfg Number: LK4408BF
Installation: Outdoor Tubular Wall Mounted Bottle Filler with Drinking Fountain
ADA Compliant: Yes
Finish: Powder coated exterior over corrosion-resistant stainless steel type-316, which provides protection against the elements
Filter Included: No
GPM: 1 GPM
Vandal Resistant: Yes
Shipping Weight: 176 lbs
This Outdoor Wall Mounted Bottle Filler with Drinking Fountain by Elkay maintains a year-round beauty with minimum maintenance and protects against corrosion. This unit has an offset design, allowing multiple users to either drink or refill their bottle simultaneously. It also has a single line installation with 1 water line and 1 waste line, making it easy to maintain. This makes the unit the perfect solution for an upgrade or replacement. The bottle filler has a laminar flow, which provides a clean fill with less splash. 
The unit is ADA compliant and vandal resistant. 
This is a non-refrigerated unit and requires no electrical power source. 
Ideal for high traffic public spaces like grade-schools, college campuses, parks, and commercial outdoor spaces. 
Features:

• 1 GPM quick fill rate
• Heavy duty vandal resistant bubbler is one-piece and has an integral hood guard design to prevent contamination from other users, airborne deposits and tampering.
• A mechanically activated bubbler will continue to dispense water, even when there is a service interruption
• Single line installation makes it easy to maintain and upgrade
• Base material made of marine-grade type-316 stainless steel which is the ultimate protection against the elements
• 
Available in 12 colors
• Built in the USA
Resources
• 
Spec Sheet (PDF)