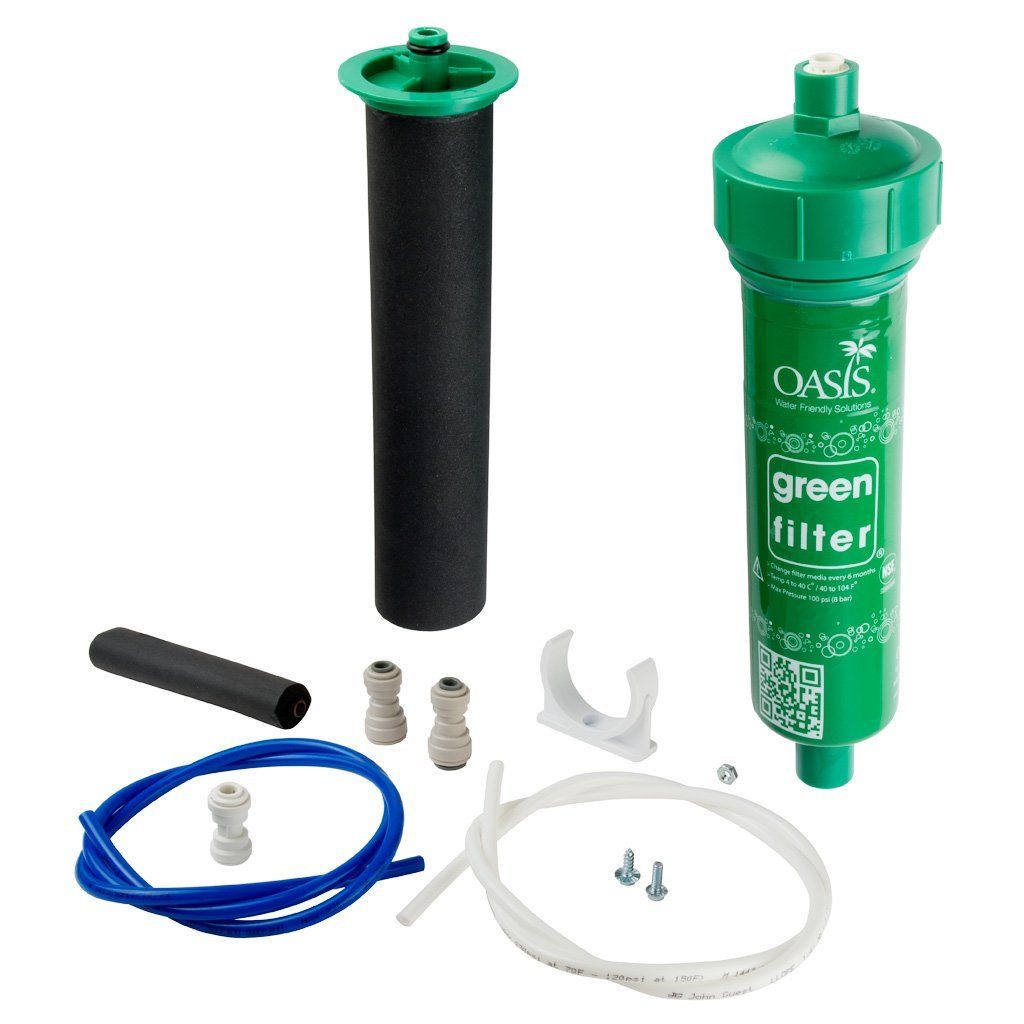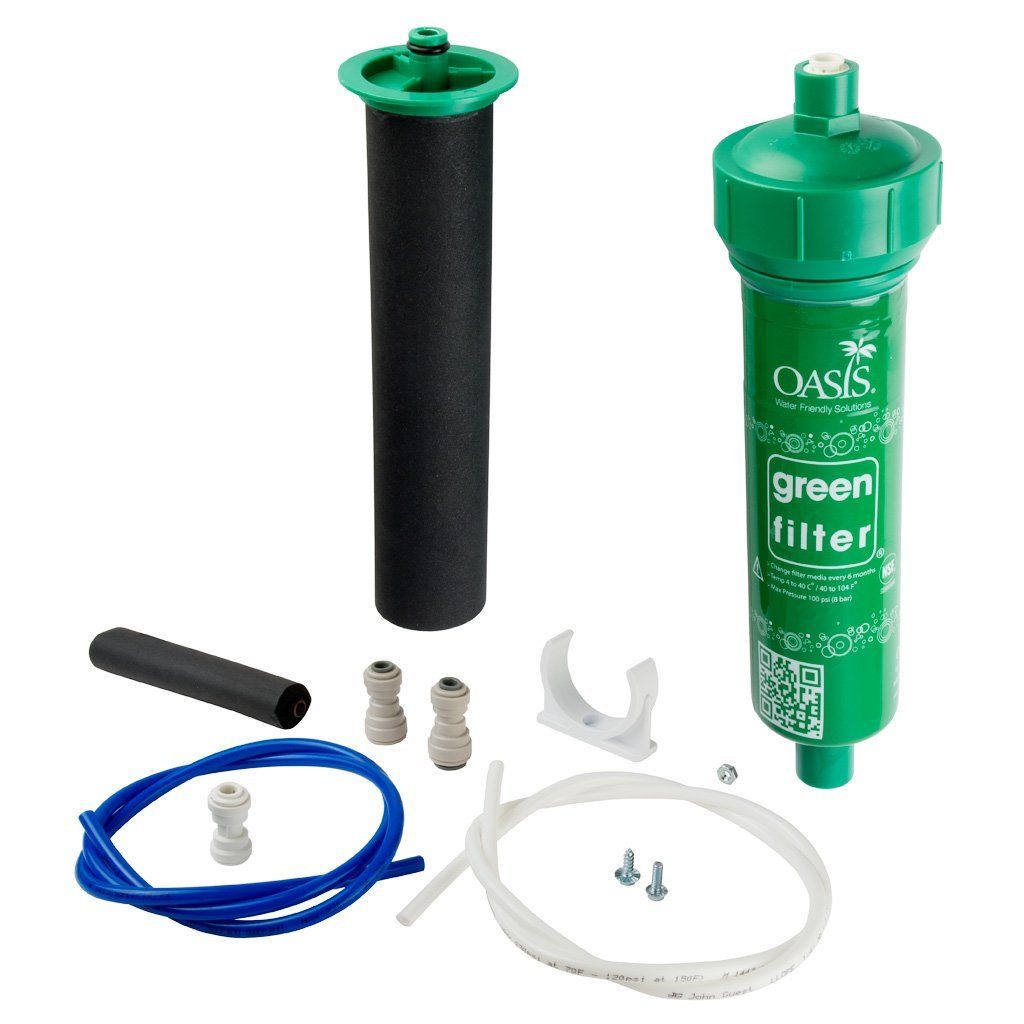 Filter Kit for In-Line Filtration
Part Number: #86162
Manufacturer: Oasis International
Mfg Number: 033926-005

The InLine EZ-Clip is easy to install and is ideal in situations where space is limited, and simplicity is important. The filter body is secured to the wall or unit with the EZ-Clip bracket. This In-Line Filtration Kit is compatible with most every unit including water coolers, drinking fountains, bottle fillers, refrigerators, under sink filtration systems, and even coffee machines.

This Filter Kit for In-Line Filtration is compatible with a range of interior filters which utilize different media corresponding to various performance levels. The various filter types are as follows: sediment, carbon block, carbon/phosphate, carbon/lead/silver, carbon/lead/silver/phosphate, ceramic, galaxi (carbon and synthetic fiber), galaxi/phosphate, remedi (Powdered Activated Carbon (PAC) and electro-adhesion), and remedi/phosphate. Each filter performs differently in regards to which media categories they efficiently filter.