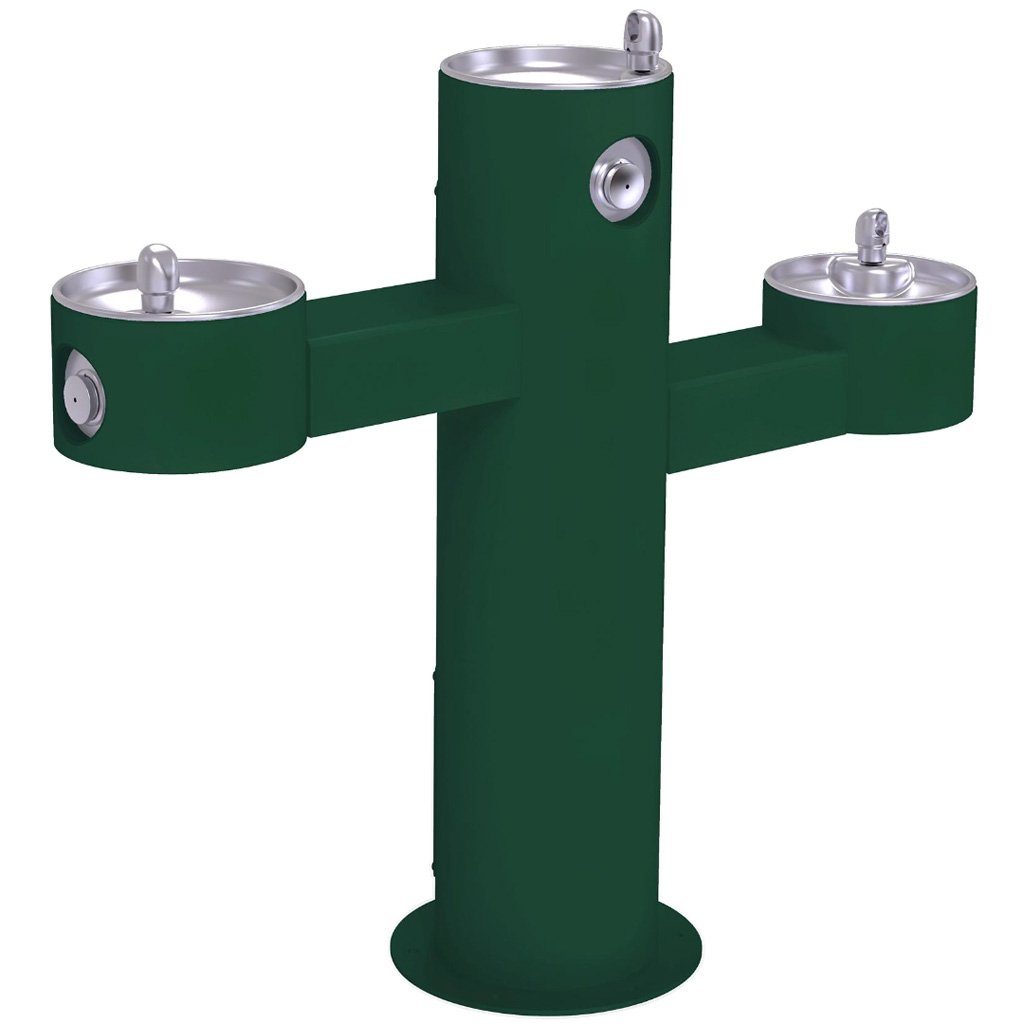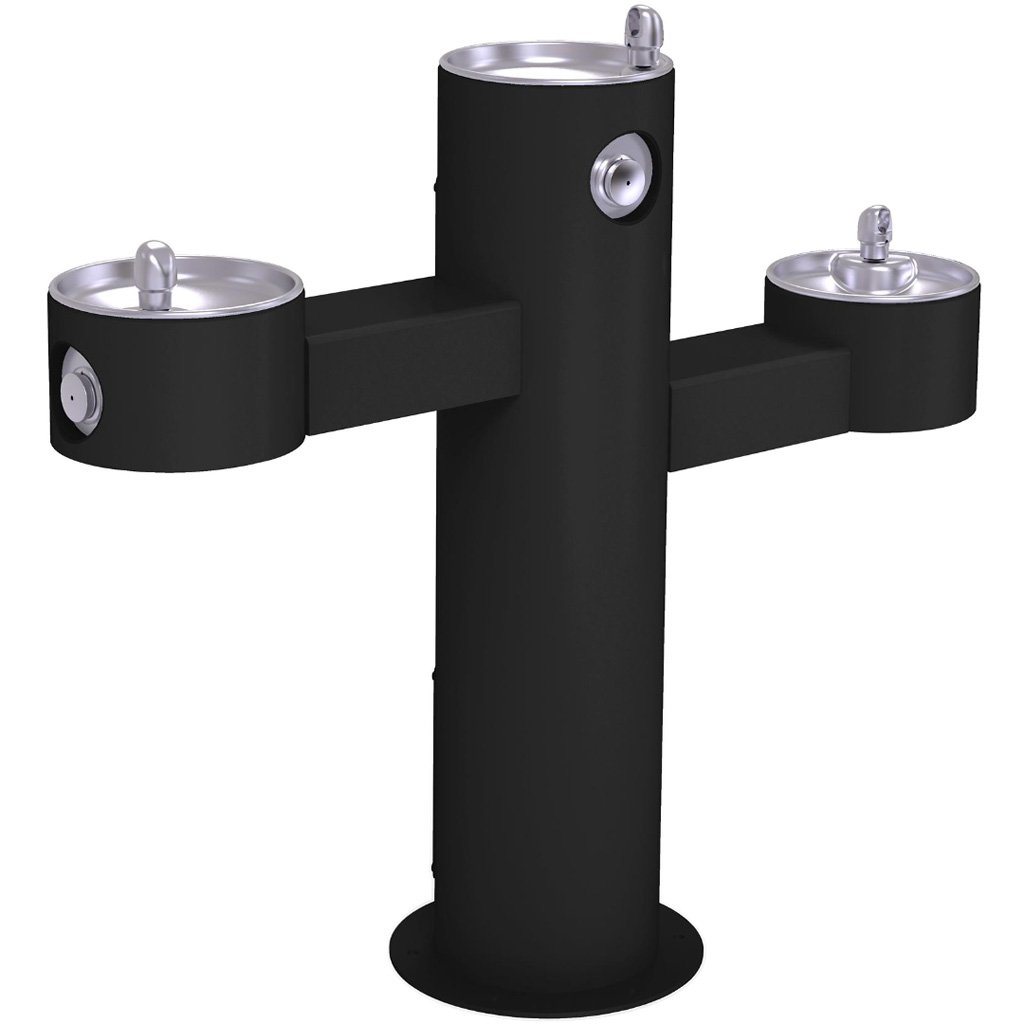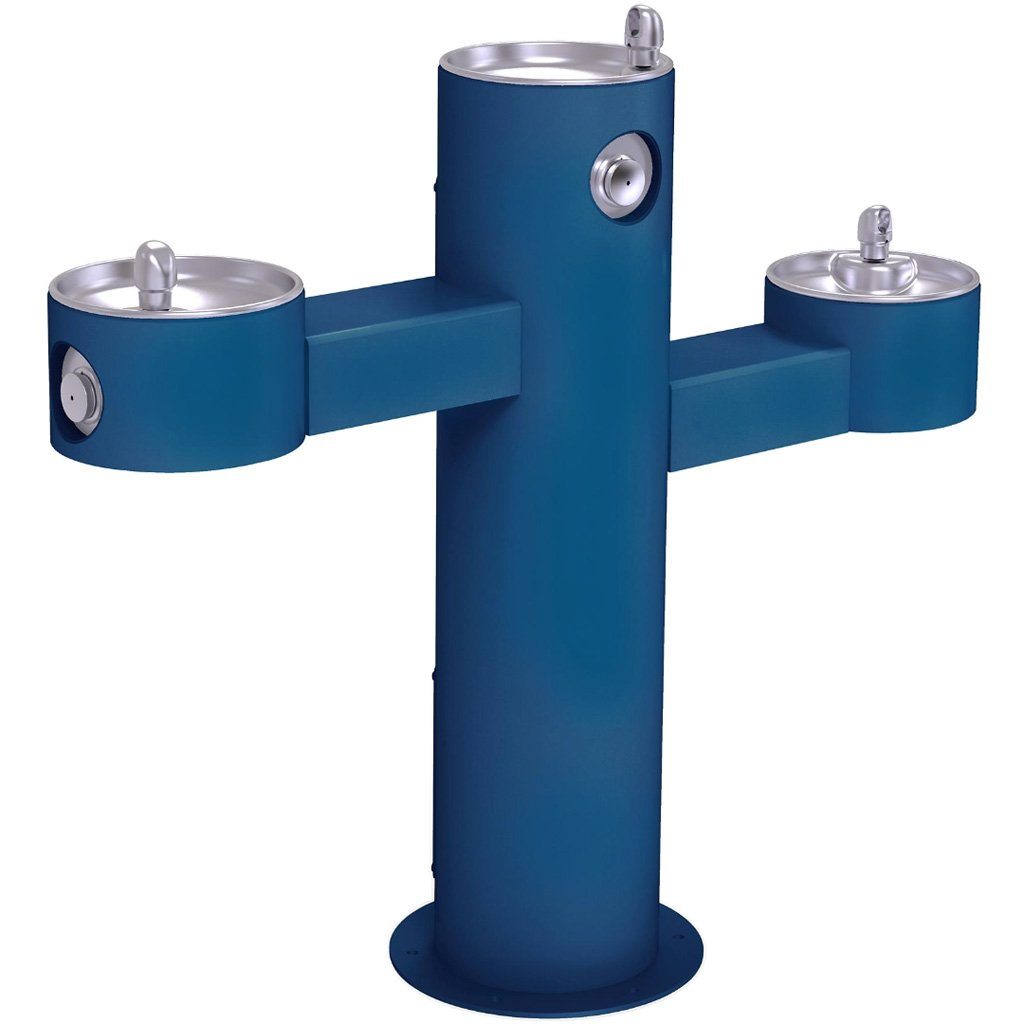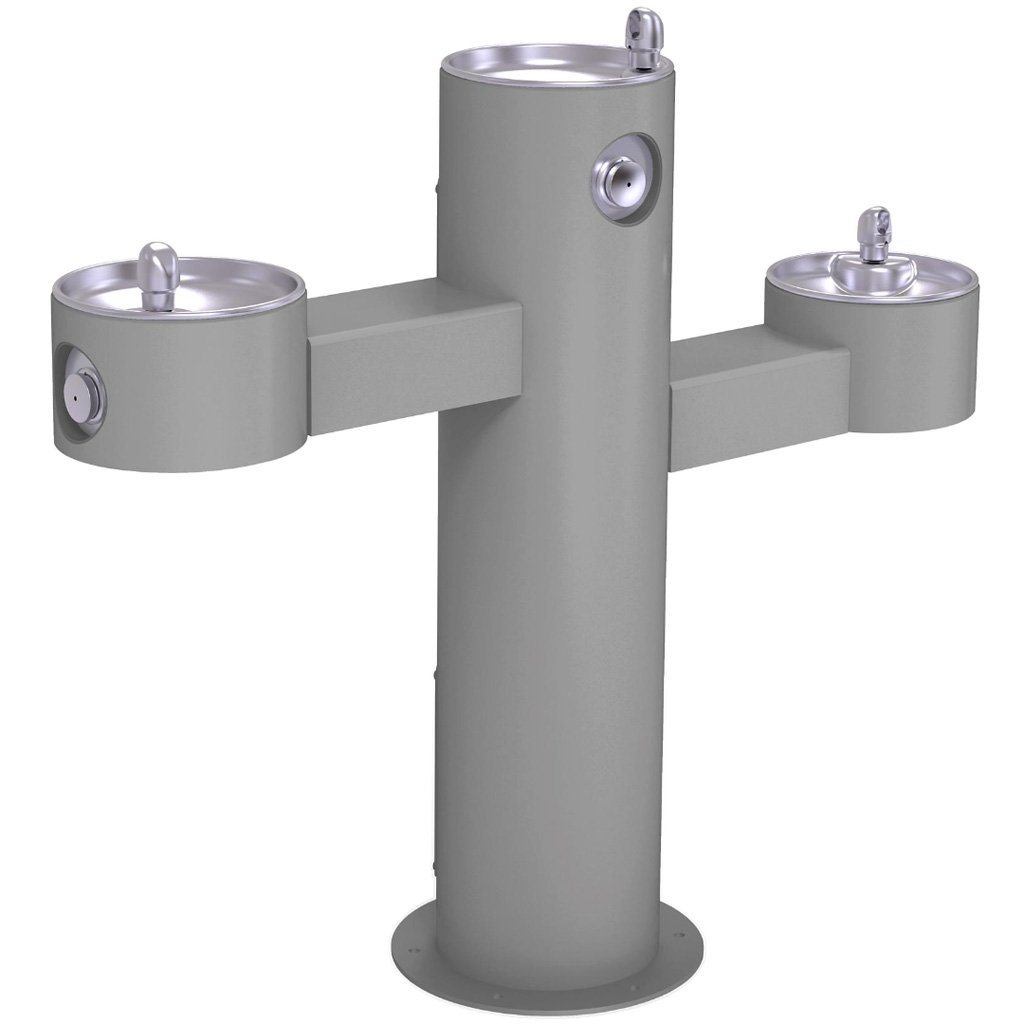 Halsey Taylor 4430 Outdoor Trilevel Drinking Fountain
Part Number: #89848
Manufacturer: Halsey Taylor
Mfg Number: 4430
Installation: Outdoor Endura II™ Tri-Level ADA Pedestal Drinking Fountain
ADA Compliant: Yes
Finish: Textured powder coat finish and E-Coat immersion
Filter Included: No
GPH: Not Applicable
Vandal Resistant: Yes
Shipping Weight: 230 lbs

This Outdoor Endura II™ Tri-Level ADA Pedestal Drinking Fountain by Halsey Taylor Company is ideal in most every outdoor setting. This Halsey Taylor unit has a textured powder coat finish and E-Coat immersion for year-round beauty with minimum maintenance and protection against corrosion. This unit features three contour formed stainless steel basins with rounded corners and edges which reduces splatter, insures proper drainage and prevents standing waste water. Designed to be ADA Compliant, so the unit is easily accessible to both physically challenged and able-bodied individuals. The unit is also vandal resistant. Ideally suited for installation in high traffic public areas for patrons of all sizes. This unit is also a non-refrigerated unit and requires no electrical power source.

Features:
• Vandal-resistant bubbler is one-piece, chrome plated. Unit has integral hood guard design to prevent contamination from other user's, airborne deposits and tampering.
• Self closing, vandal-resistant push button does not require grasping or twisting.
• Self-closing assembly is located inside unit to prevent tampering. Unit resists corrosion and liming. A constant stream height is automatically maintained under line pressures that vary from 20 to 105 psi.
• Easily cleaned in-line strainer screen traps particles of 140 microns or larger before they enter the waterway.
• Water Inlet: 3/8" OD Tubing; Drain Outlet: 1-1/2" tube outlet for 1-1/2" slip joint connection.
• Access Panel is made of heavy-gauge steel with vandal-resistant screws. Provides access for easy hook-up of all plumbing connections.
Resources
• Spec Sheet (PDF)