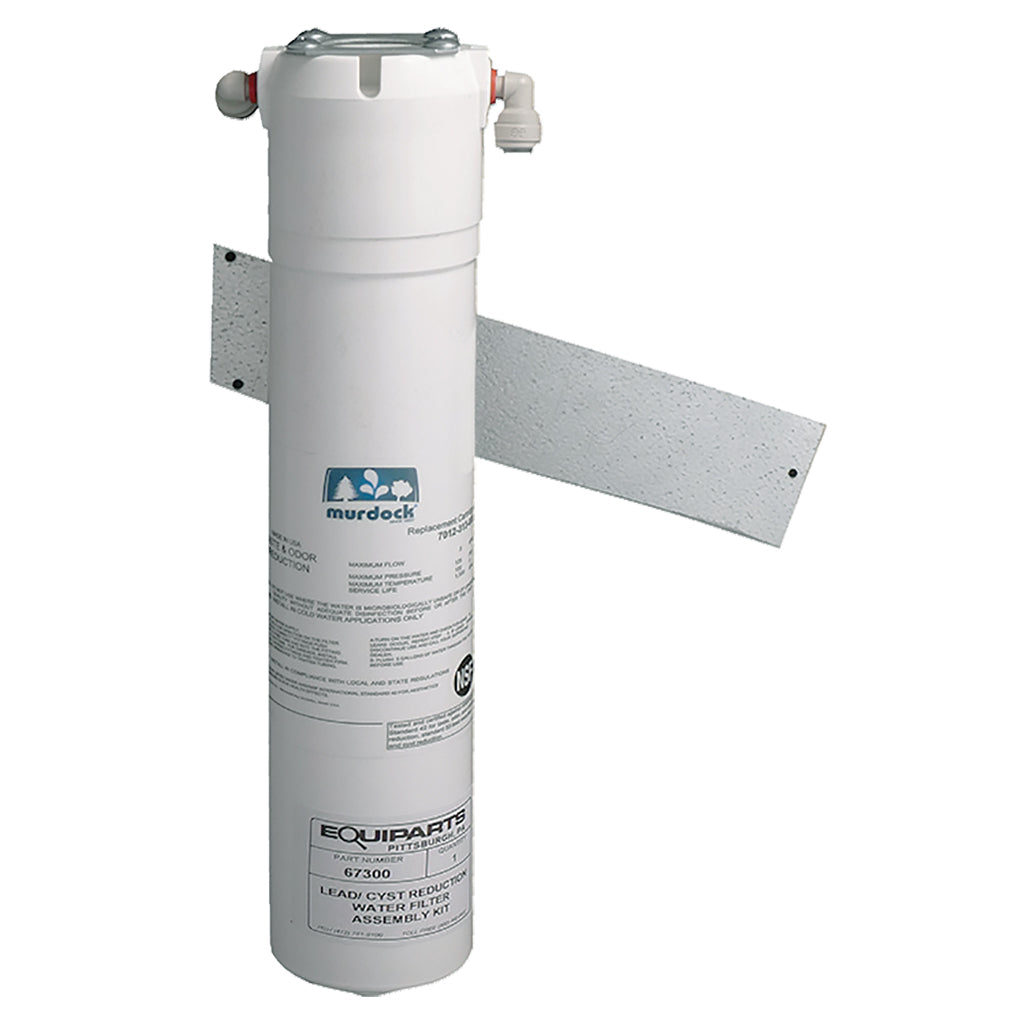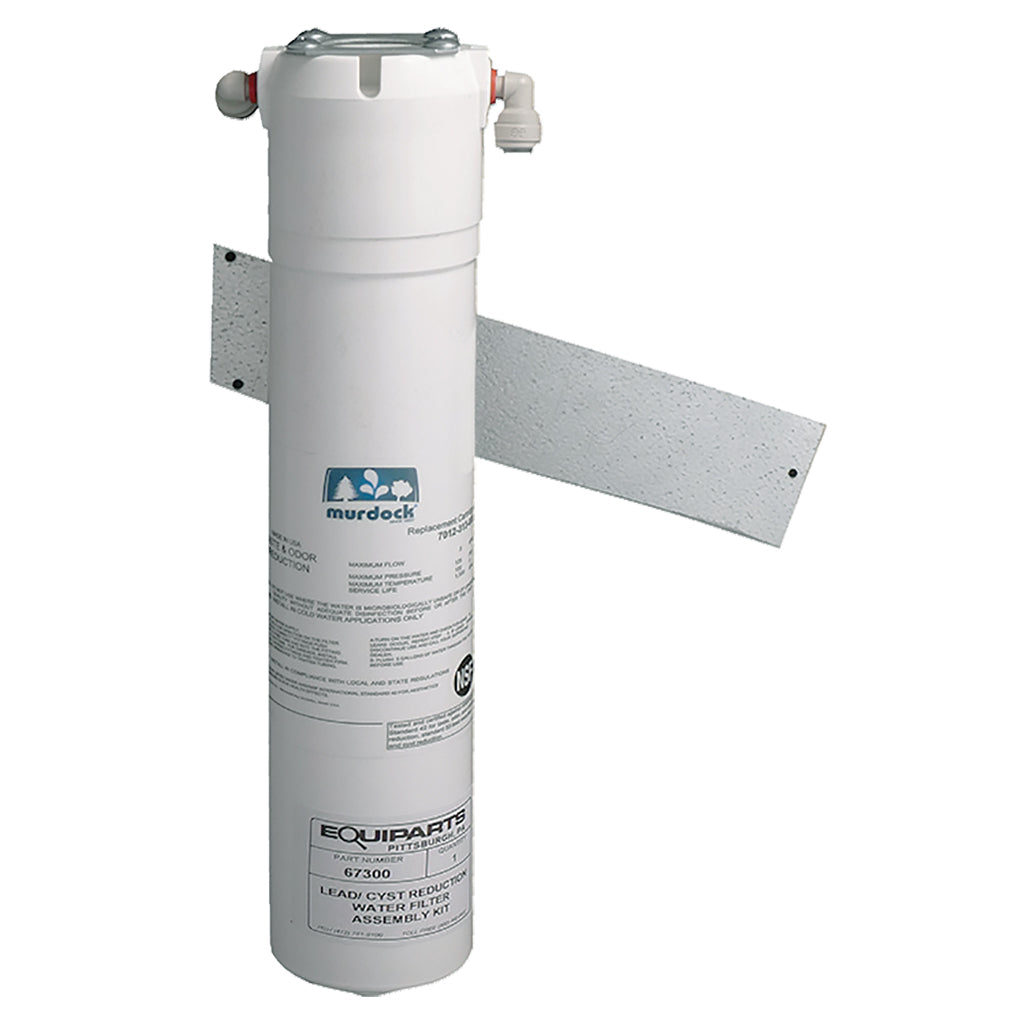 Lead & Cyst Reduction Water Filter
Part Number: #67300 
Manufacturer: Murdock 
Mfg Number: WF1 

This 1500 gallon capacity lead and cyst reduction water filter is for use in Murdock-Super Secur contemporary drinking fountains and water coolers. It has a flow rate of 0.5 GPM and is for cold water use only. Filter operates at temperatures of 35ºF to 100ºF. Operating pressure is not to exceed 125 PSI. The filter adheres to NSF 42 and 53 with lead reduction to one micron.