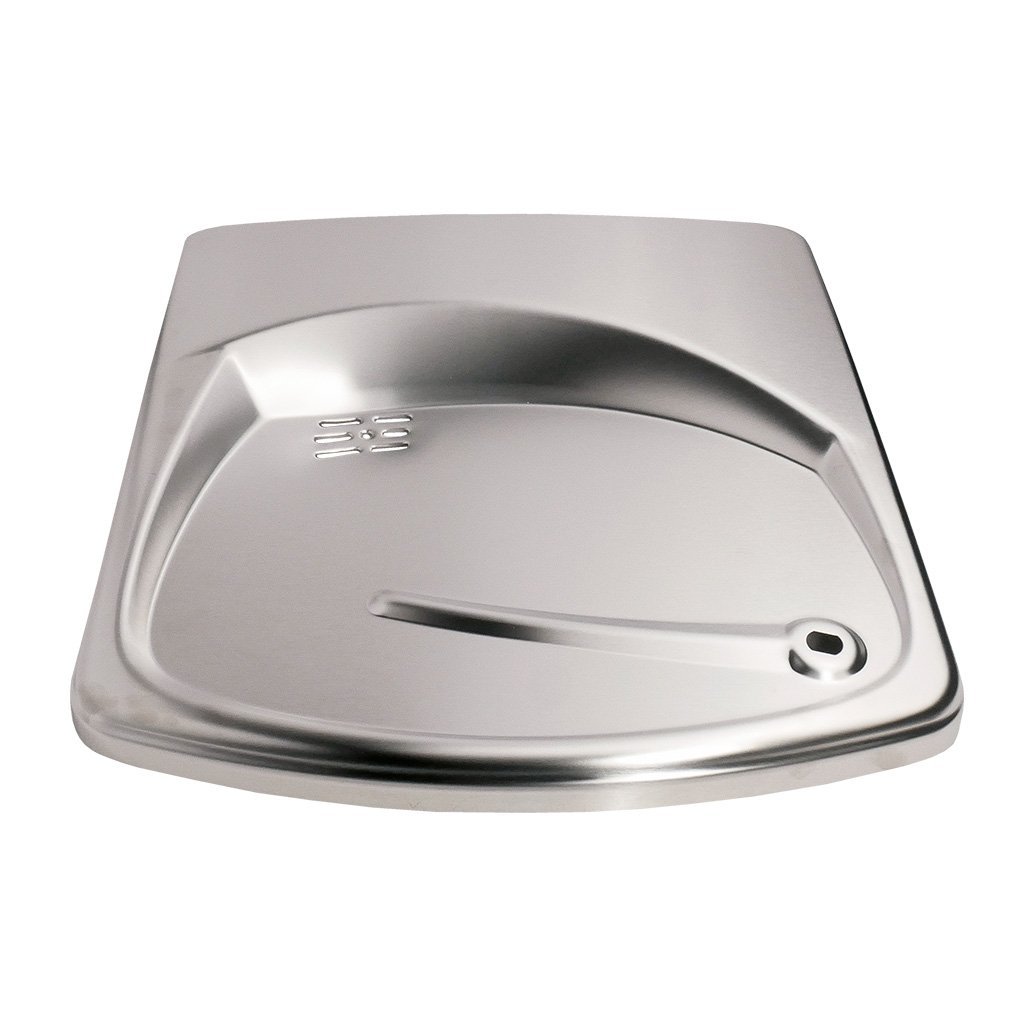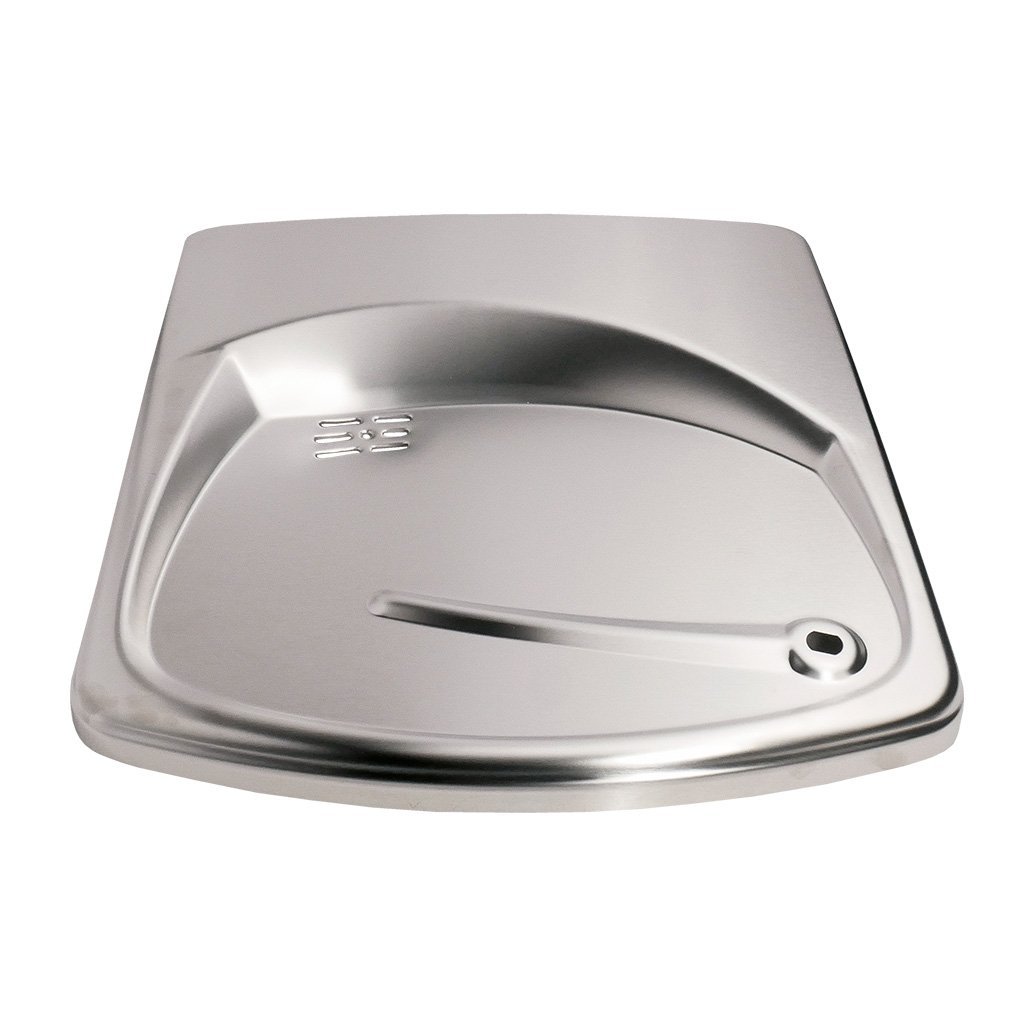 Fountain Top, Stainless Steel
Equiparts Part Number: 54537
Manufacturer: Oasis
Manufacturer Part Number: 031714-101

This Stainless Steel Fountain Top is made by Oasis. It is a universal part for all Oasis units. Note that it does not have holes for units with glass filler or bottle filler attachments. This Oasis repair part is usually replaced when damaged or corroded. Dimensions: 18-1/2"-depth 17-1/2"-width and 2-1/4" height.