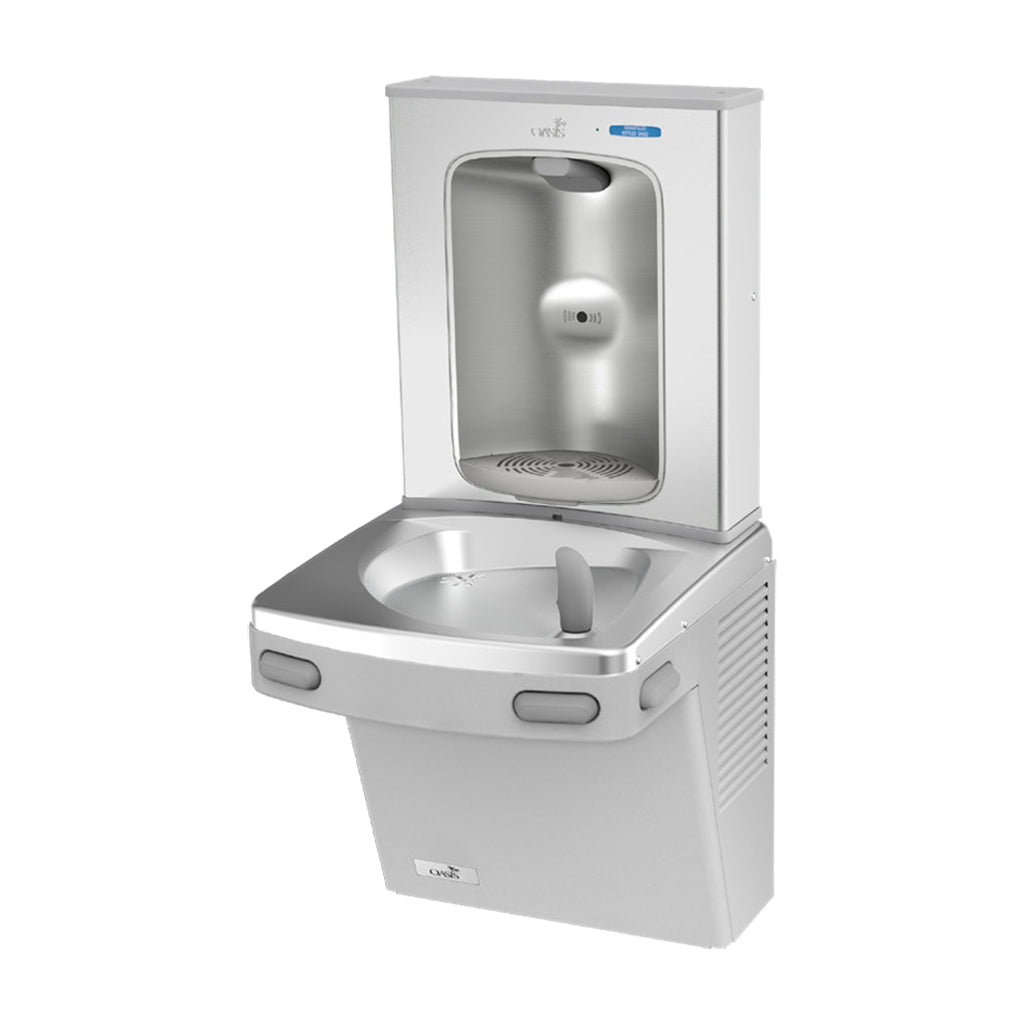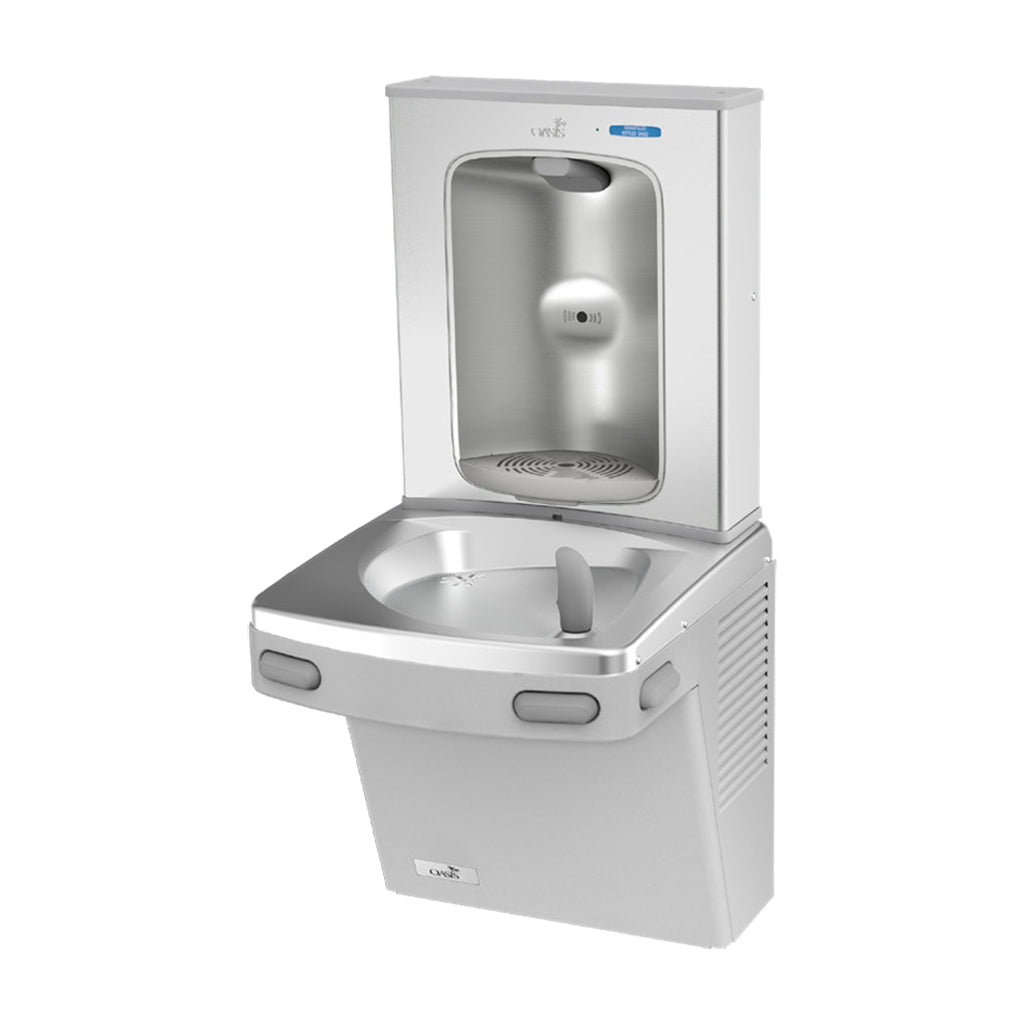 Oasis PG8EBF-SS 507028 Water Cooler with Sensor Operated Bottle Filler Stainless Steel
Part Number: #03542SSNS
Manufacturer: Oasis International
Mfg Number: PG8EBF-SS 507028
Installation: Versafiller II Wall Mounted Bottle Filling Station and Water Cooler
ADA Compliant: Yes
Finish: Stainless Steel
Filter Included: No
GPH: 8
Vandal Resistant: No
Operation: Sensor Operated Bottle Filler
Shipping Weight: 62 lbs

The Versafiller II Wall Mounted Bottle Filling Station and Water Cooler has a sensor operated bottle filler & drinking fountain is the perfect unit for indoor locations that require a bottle filler station and refrigerated or non-refrigerated drinking fountain. This is the new style PG8EBF-SS unit. Everything is the same as the old style unit (Part #03542SS), except the change to a more modern and hygienic stainless steel alcove for the bottle filler.

Features:
• Waterproof Stainless Steel Sensor, Bottle counter, and Filter life indicator
• Automatic shut-off after 30 seconds of activation
• Large filling alcove accommodates refillable bottles of almost any size
• Superior water and energy efficiency
• Heavy-duty galvanized steel frame bolts directly to the wall
• Freshield® antimicrobial alcove resists mildew, discoloration, odors, and degradation
• Built-in 100 micron strainer stops particles before they enter the waterway.
• Flexible one-piece water saver bubbler
• Four antimicrobial copper push pads
• External stream height adjustment on the lower unit

The unit can be sold without the cooler, as a drinking fountain only. Request model #PGEBF for the non-refrigerated drinking fountain.
For the bi-level option, see #88092.

Resources
• Spec Sheet (PDF)
• Parts Breakdown (PDF)
High quantity orders of Oasis units can potentially qualify for free shipping.
To see if your order qualifies for free shipping, you will need to call in to place your order.