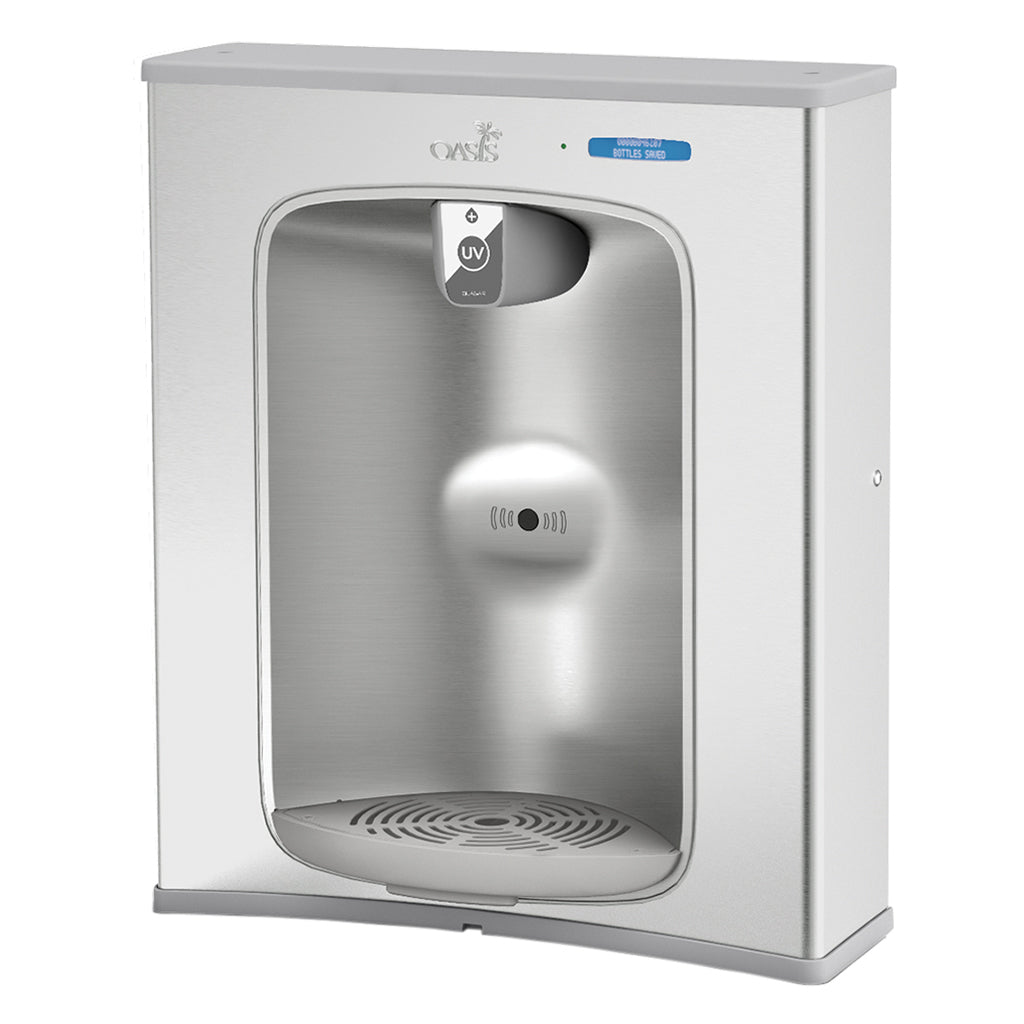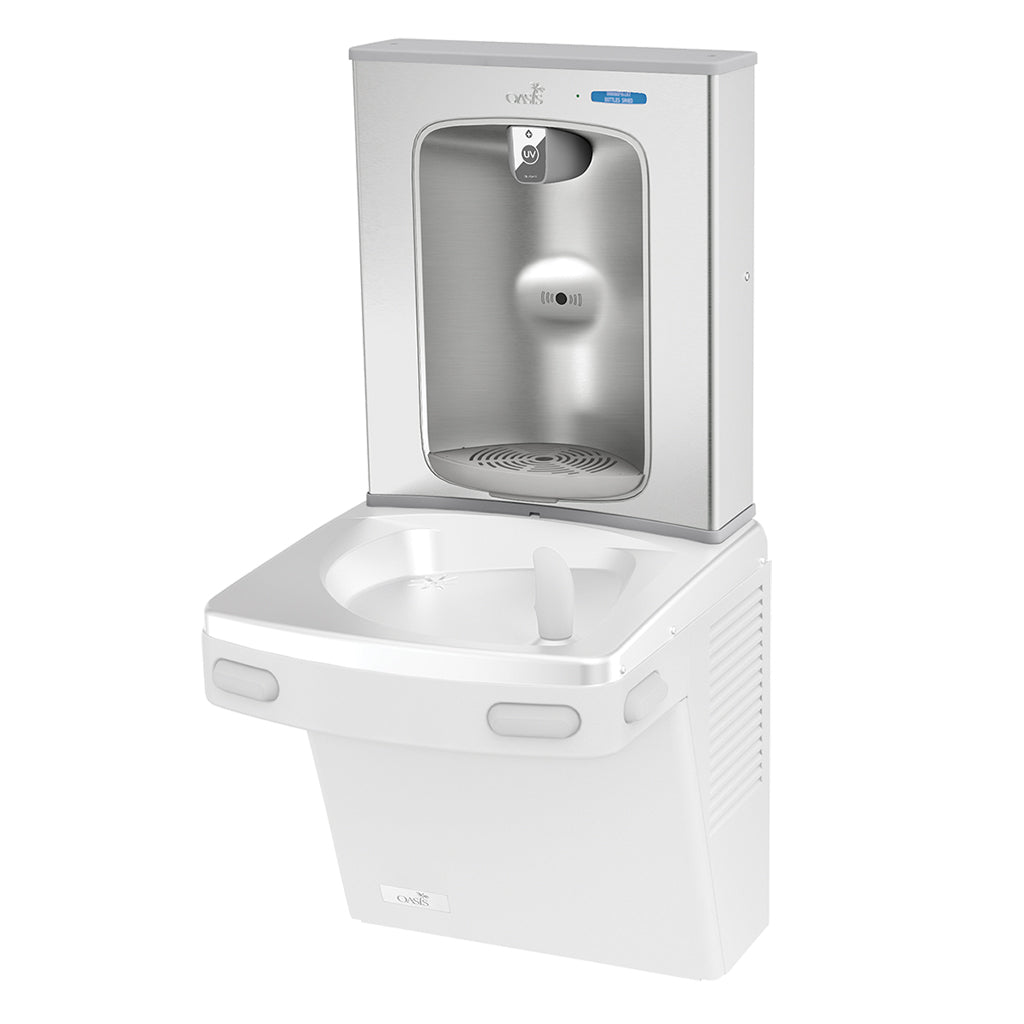 Oasis PWEBQ 507006 QUASAR Hands-Free New Style Versafiller Retrofit Kit Non-Filtered
Part Number: #47447NS
Manufacturer: Oasis International
Mfg Number: PWEBQ 507006

This QUASAR™ Versafiller® is a non-filtered, hands-free, retrofit bottle filler kit from Oasis. Its key feature is the utilization of a UVC-LED light at the point of dispense. The use of UVC-LEDs disinfects the water and reduces 99.99% of pathogens such as Legionella, Cryptosporidium, and Giardia. The UV rays penetrate the harmful microscopic organisms and destroy the DNA, which renders it incapable of reproducing. This method is efficient and avoids the use of harmful chemicals. Most UV lamps contain mercury, this bottle filler uses LED's (light emitting diodes) which removes the need to use mercury, which is a harmful element. The UVC-LEDs do not transfer any heat to the treated water. Every 10 minutes the LED pulses to keep the point of dispense sanitized. If the QUASAR unit becomes disconnected or fails, it will prevent water from dispensing. The LED's have a long life, lasting 10 years or more. 
The alcove of the bottle filler is manufactured with a silver-based antimicrobial compound. This protects the surface from discoloration, odors, and the degradation caused by the build-up of micro-organisms and mildew. Bottle filler has a filter monitor and bottle counter. Bottle filler retrofits onto the PG8AC and P8AM water coolers. Unit does not retrofit to electric eye P8AC and P8AM units. If properly installed, this bottle filler will meet ADA requirements. Oasis model number PWEBQ.

This is the new style PWEBQ unit. Everything is the same as the old style unit (Part #47447), except the change to a more modern and hygienic stainless steel alcove for the bottle filler. 

View the filtered version of this retrofit bottle filler kit through this link: QUASAR Versafilter II & Remedi Filter Retrofit Bottle Filler Kit (New Style Alcove)