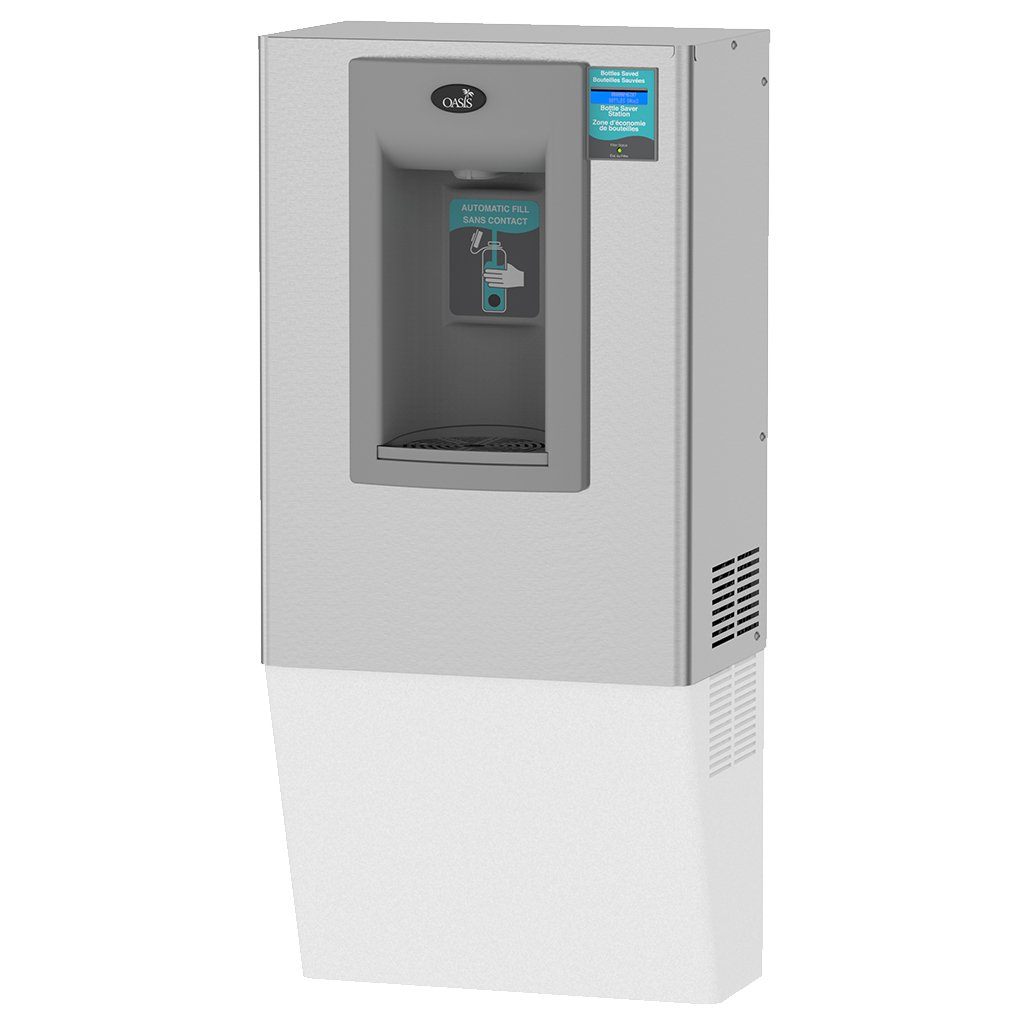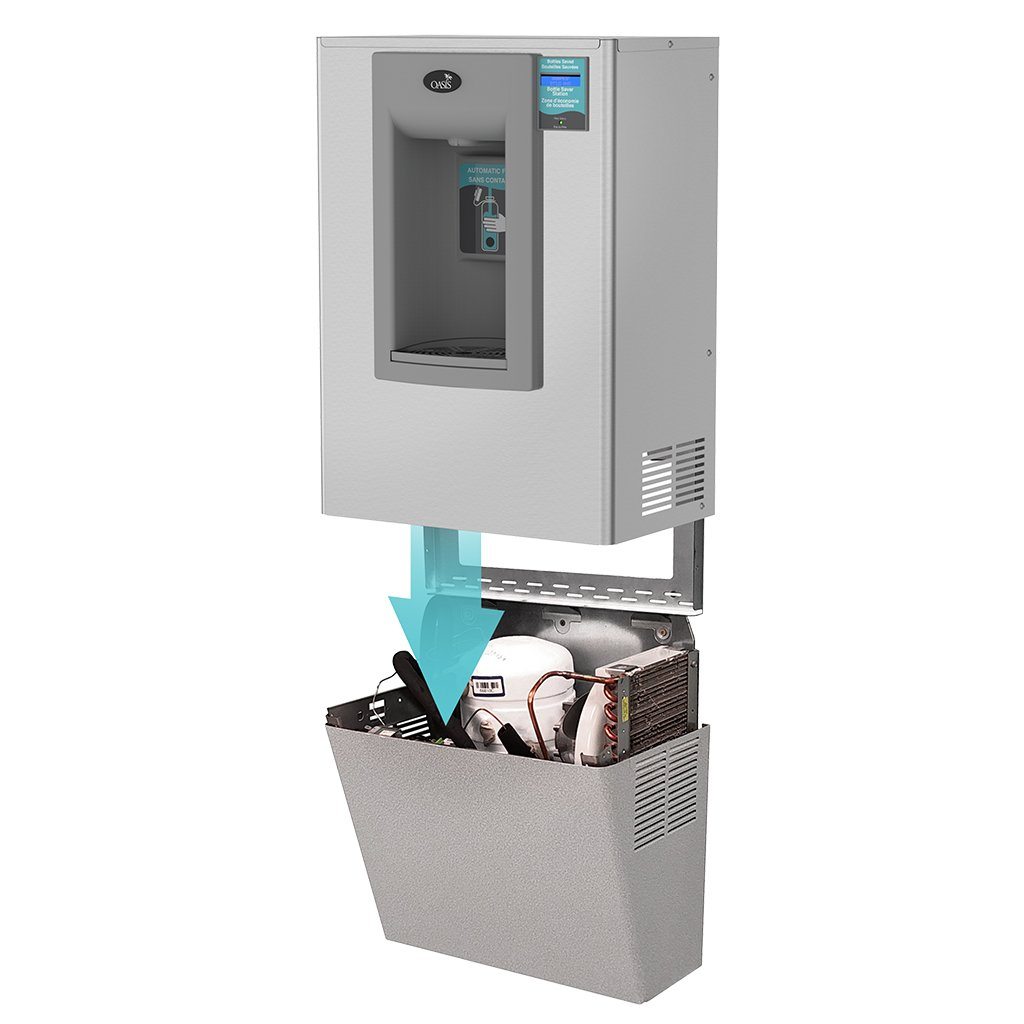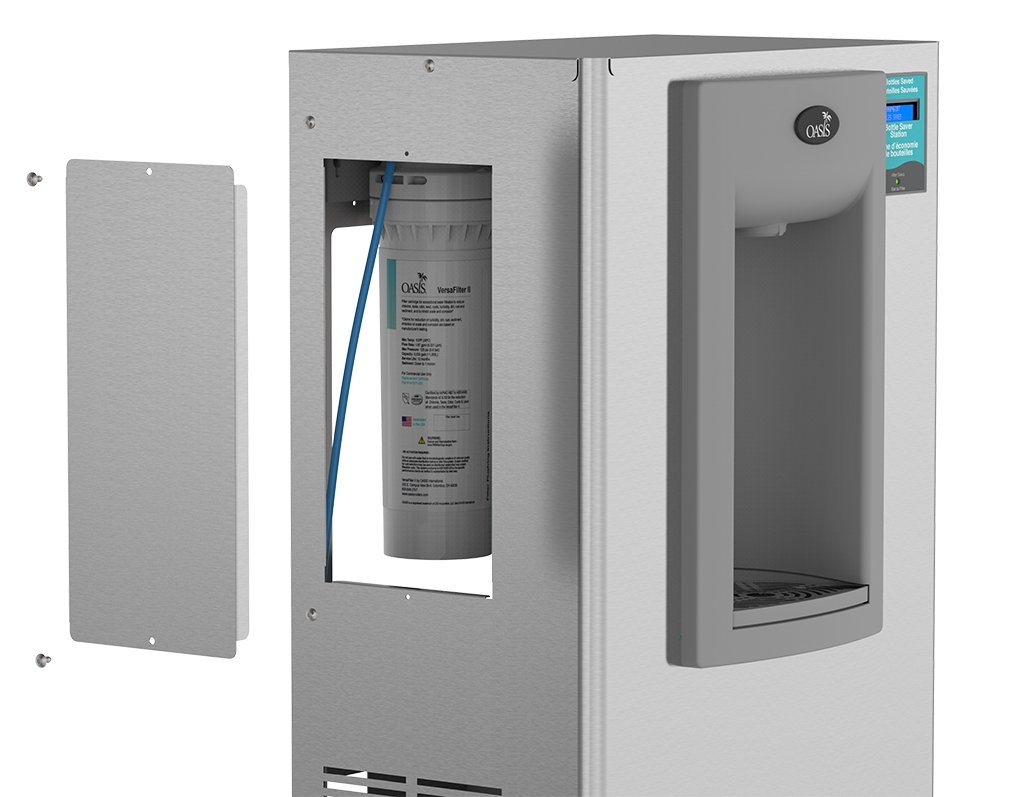 Oasis NNEBFPG Retrofit Bottle Filler for Oasis PG*AC & P*AC Series
Part Number: #48815
Manufacturer: Oasis
Mfg Number: NNEBFPG 
Installation: Sensor Activated Bottle Filler Conversion Kit
ADA Compliant: Yes
Finish: Light Gray
Filter Included: No
GPH: Not Applicable
Vandal Resistant: No
Shipping Weight: 18 lbs.

This Retrofit Bottle Filler is made by Oasis. Unlike other retrofit bottle filler kits that add a bottle filler onto a water cooler making it a combination water cooler with bottle filler, this unit turns a water cooler into a bottle filler only. This unit converts Oasis PG*AC & P*AC series water coolers (For Elkay EZ & LZ series water coolers, see model NNEBFEZ, which converts Elkay EZ & LZ series water coolers). This new conversion kit from Oasis provides access to chilled drinking water in a hygienic, touch-free way. It replaces the bubbler and top of your existing water cooler with a contactless bottle filler that will keep your customers, employees, or students happy and healthy. This conversion kit is easy to install. No need to remove your original unit from the wall! It utilizes the existing refrigeration, plumbing, and power source.

Features:
• Retrofits to existing Oasis PG*AC & P*AC series water coolers
• Easily converts in minutes
• Touchless, sensor activation
• Re-uses existing refrigeration, plumbing, and power source
• Access through the side of the bottle filler allows for easy
replacement of filters
• Heavy duty galvanized steel frame
• Waterways are lead-free in materials and construction
• Built-in monitor and bottle counter
• Retains ADA compliance


Resources:
• NNEBFPG Spec Sheet PDF
• NNEBFPG Product Spotlight PDF