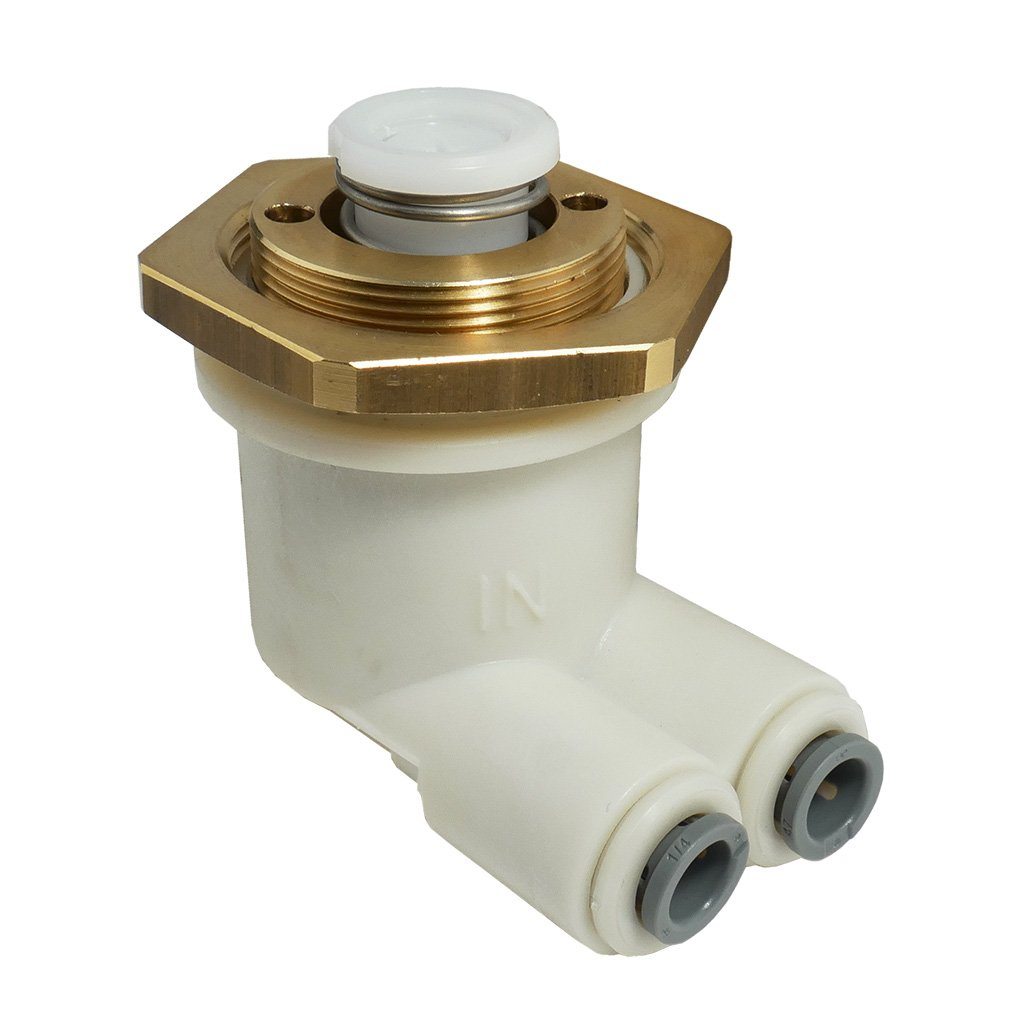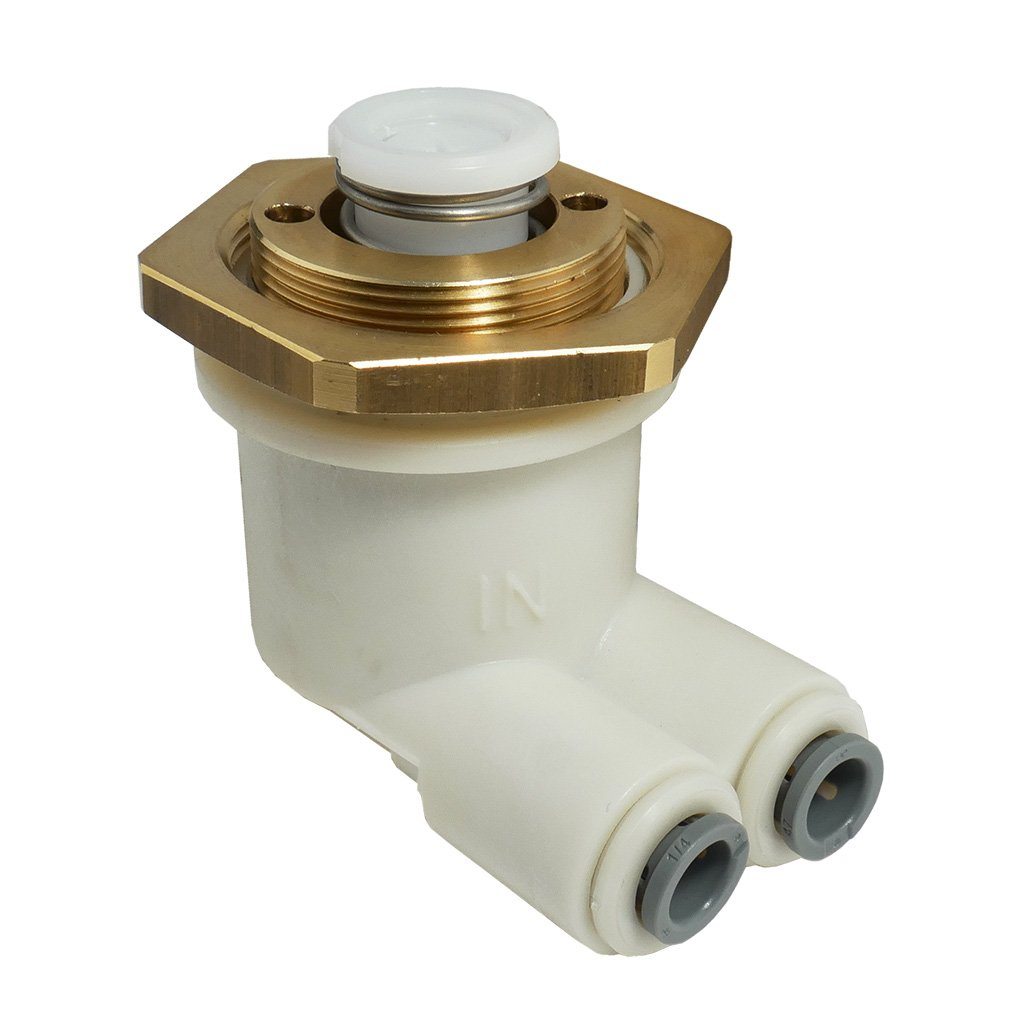 Regulator and Housing Kit for Elkay Water Cooler
Part Number: #87082
Manufacturer: Elkay Manufacturing
Mfg Number: 98733C

This Regulator and Housing Kit is for Elkay Drinking Fountains. The housing holds the regulator inside, which then controls the flow of water when the push bar is being pressed. The regulator can be adjusted to control the height of the stream that is dispensed from the bubbler. The spring on the regulator controls the tension, which determines how much pressure is required from the push bar to activate the regulator. Comes with Hex Nut.