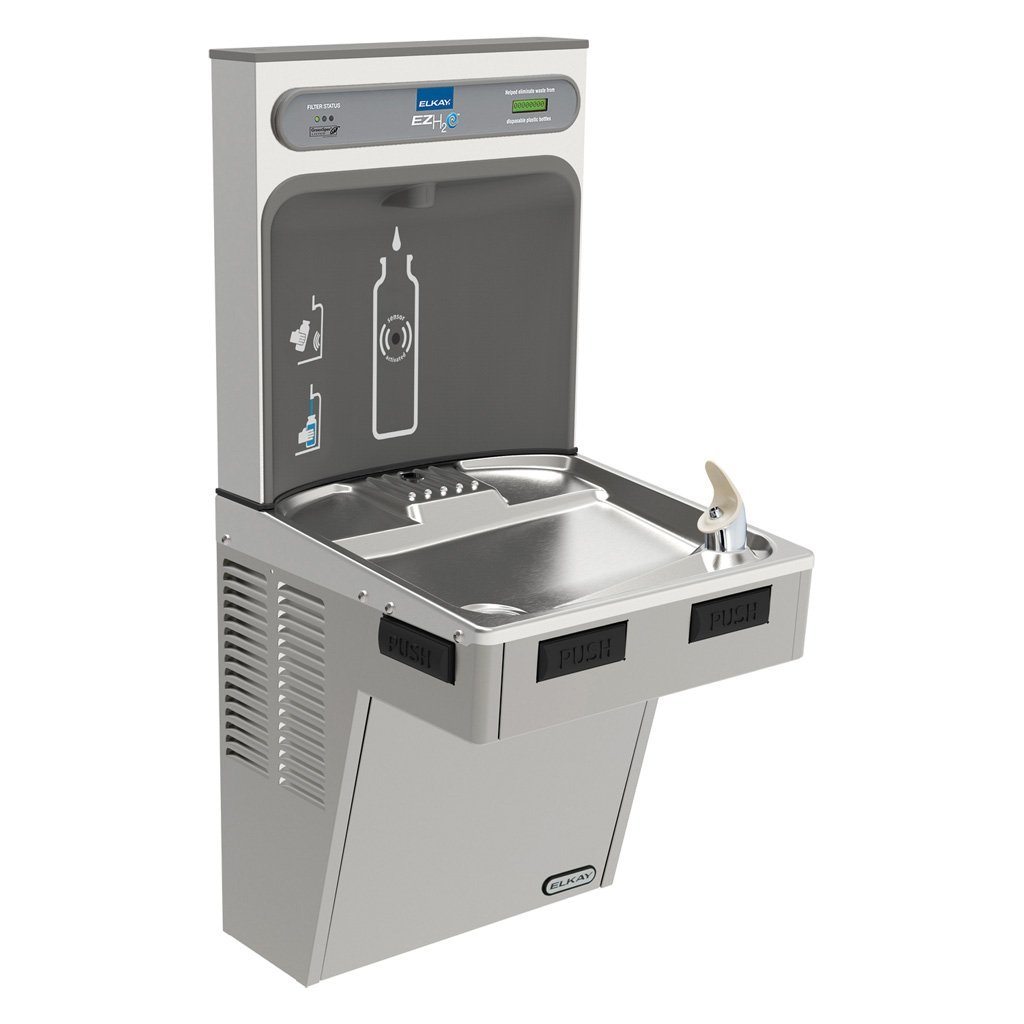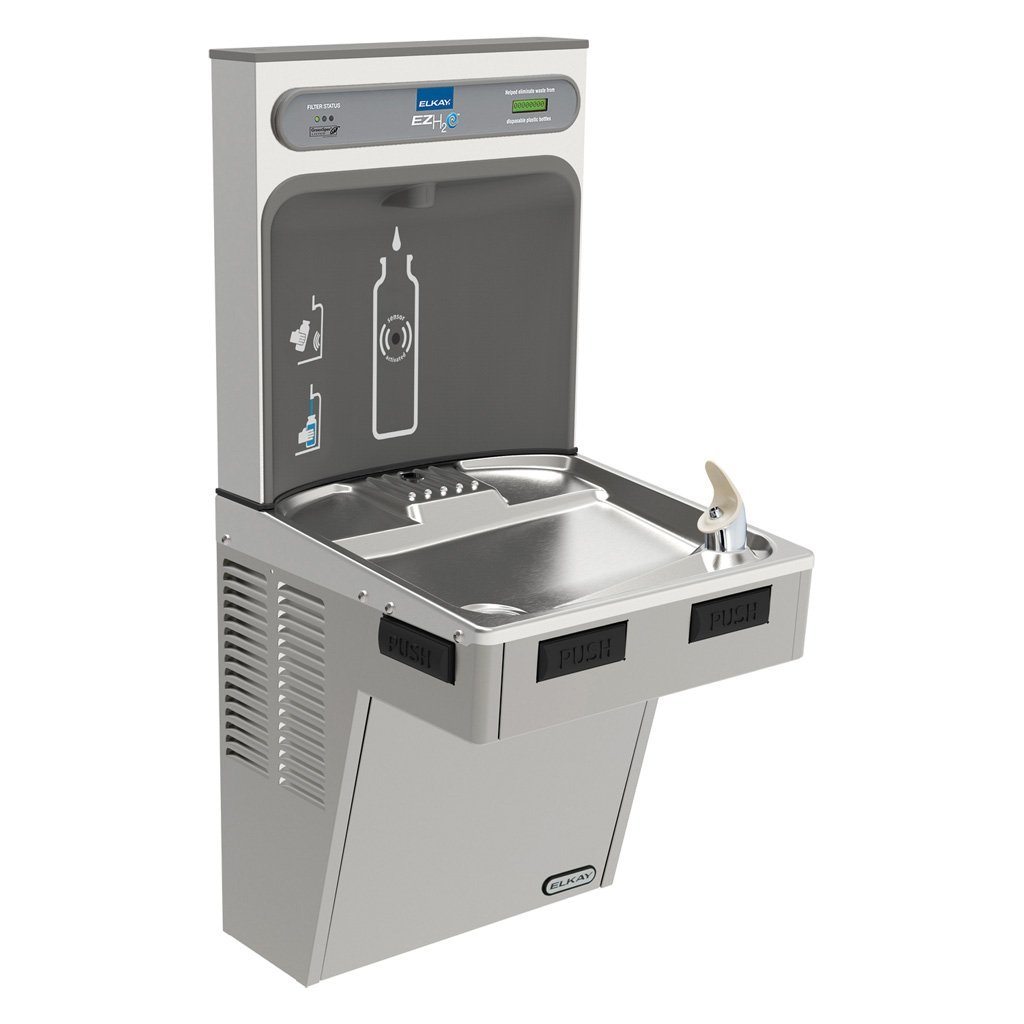 Elkay LMABF8WSLK ezH2O Water Cooler with Bottle Filler Stainless Steel
Part Number: #88100
Manufacturer: Elkay Manufacturing
Mfg Number: LMABF8WSLK
Installation: ezH2O™ Wall Mounted Mechanically Activated Water Cooler and Sensor Operated Bottle Filler
ADA Compliant: Yes
Finish: Stainless Steel
Filter Included: Yes
GPH: 8
Vandal Resistant: No
Operation: Sensor Operated Bottle Filler
Shipping Weight: 75 lbs

This ezH2O™ Mechanically Activated Water Cooler and Sensor Operated Bottle Filler is a popular wall mounted dual purpose drinking station by Elkay Manufacturing. This unit provides both a refreshing drink through a bubbler, and through the bottle filler with use of a single filtration WaterSentry® Plus Filters system. These multi use drinking stations are ideal for almost any location and promote sustainability and reduce plastic waste by encouraging reusable plastic bottles. This unit will also continue to operate during power disruptions as a non refrigerated drinking fountain.

Features:
• Sanitary, touchless activation with auto 20-second shut-off (Bottle Filler)
• Integrated Silver Ion Antimicrobial Protection in key areas
• Quick Fill Rate: 1.1 gpm (LZS8WS); 1.5 gpm (LZSDWS)
• Laminar Flow provides minimal splash
• Visual user interface includes Innovative Green Ticker™ which counts bottles saved from waste
• Self-Closing Mechanically Activated Pushers on front and sides of water cooler allow operation even during power outages.
• WaterSentry® Plus 3000-gallon capacity Filtration System, certified to NSF/ANSI 42 & 53 (Lead, Class 1 Particulate, Chlorine, Taste & Odor)
• Real Drain System eliminates standing water
• Flex bubbler
• Built in the USA

*NEW features for ezH2O units:
• Energy Savings – an energy savings scheduler to allow unit to turn off refrigeration during times of low/non use,
• Filter Status Reset – automatic filter status reset functionality
• System Diagnostics – Self-reviewing system to ensure operation at normal levels. This makes maintenance easier to troubleshoot. Alerts will appear on display should an issue occur.
• Low Energy LED – ezH2O units now come with an LED screen to illuminate dark hallways, and assist with filling dark bottles.

Unit can be sold without cooler, as a drinking fountain only.
Resources
• Spec Sheet (PDF)
• Manual (PDF)
• Elkay EZ Style Cooler & Bottle Filler Combination Installation Video
• Bottle Filler Water Savings Calculator