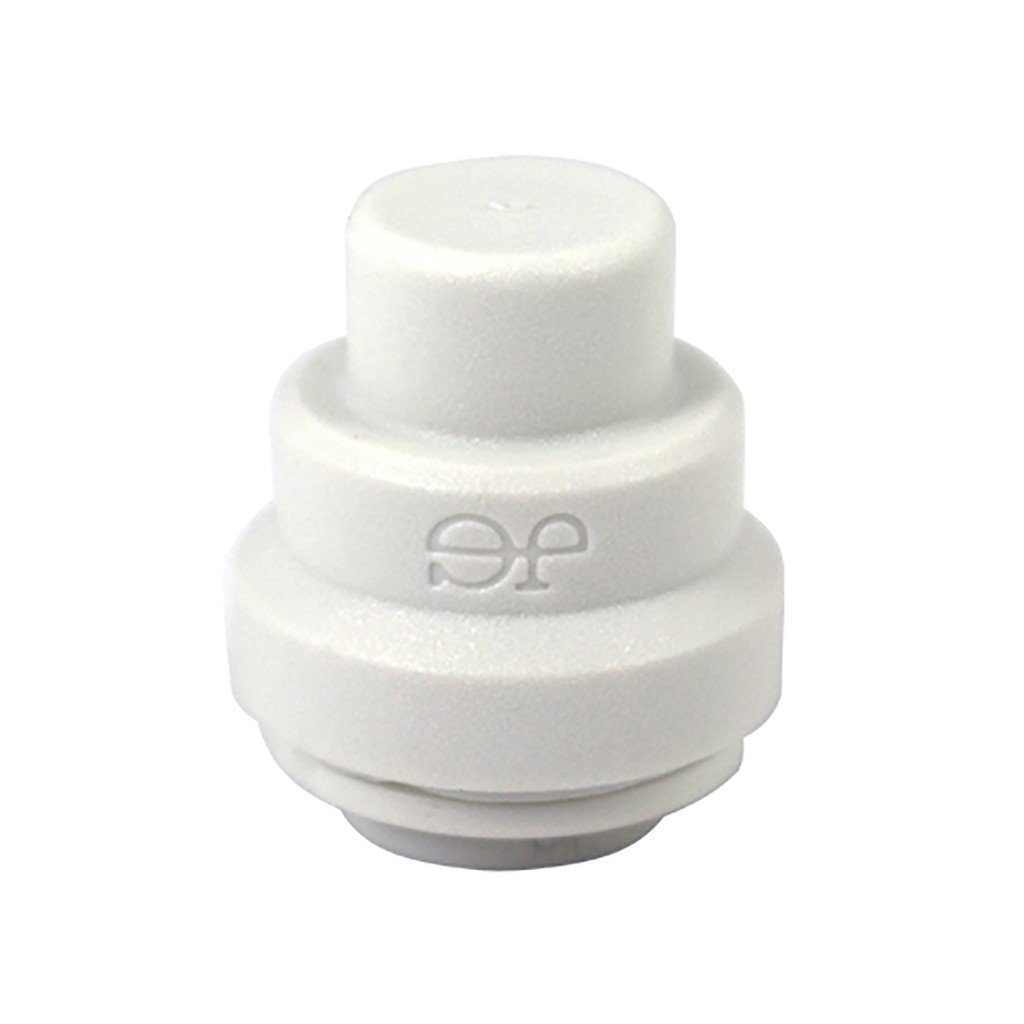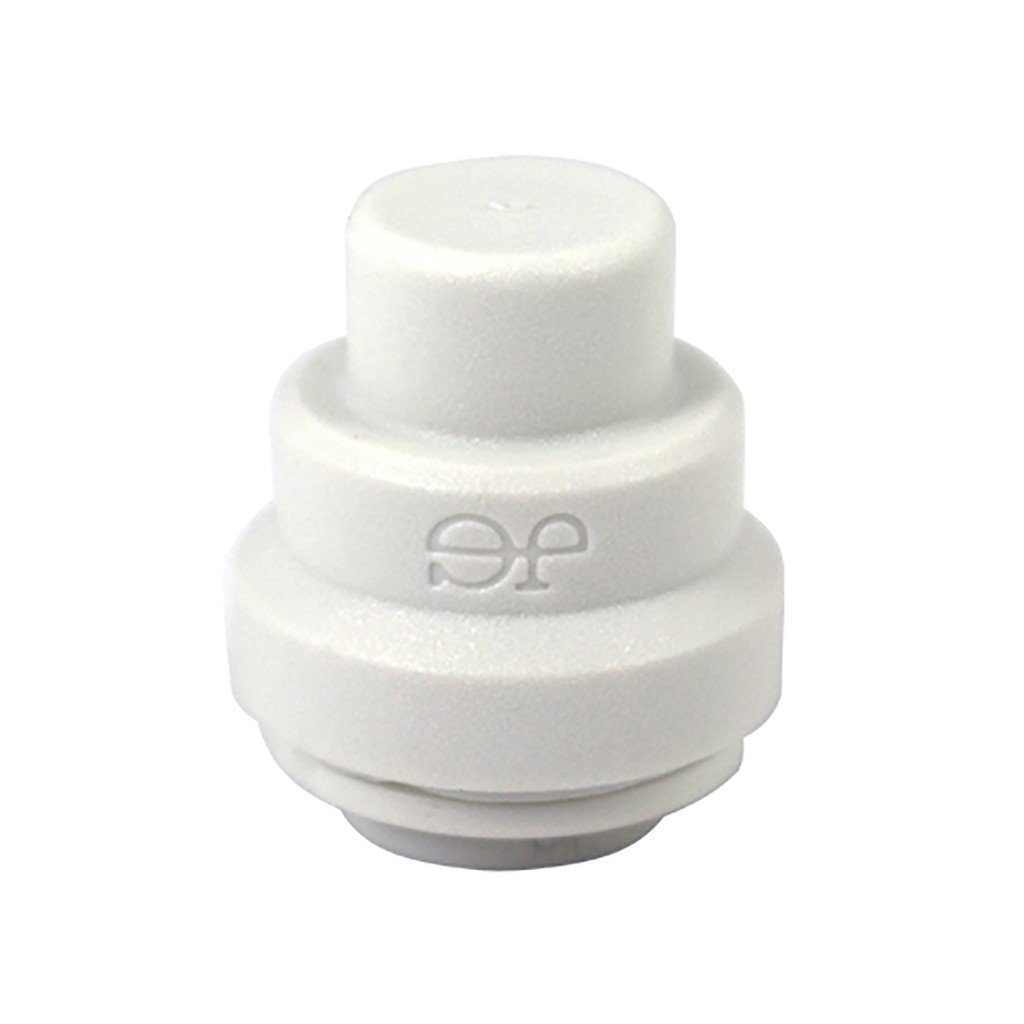 End Stop - 1/4"
Equiparts Part Number: 48292 
Manufacturer: John Guest 
Manufacturer Part Number: PP4608W

This 1/4" end stop is from John Guest. It has push-fit technology allowing it to be quickly attached to tubing. Can be removed easily without needing any tools. Great for use in pure water and potable water solutions.
Replace the ¼ x ¼ x ⅜ inch tee fitting in the water cooler with a ¼-inch x ⅜-inch union fitting to rewire the water in Elkay combination water cooler bottle filler units to send water to the bottle filler only. Then use this end stop to cap the line. These two parts  will eliminate water to the bubbler in all Elkay water cooler units.
Learn how this repair part can be used to Eliminate the Bubbler on Elkay Drinking Fountains with Bottle Fillers in our blog.