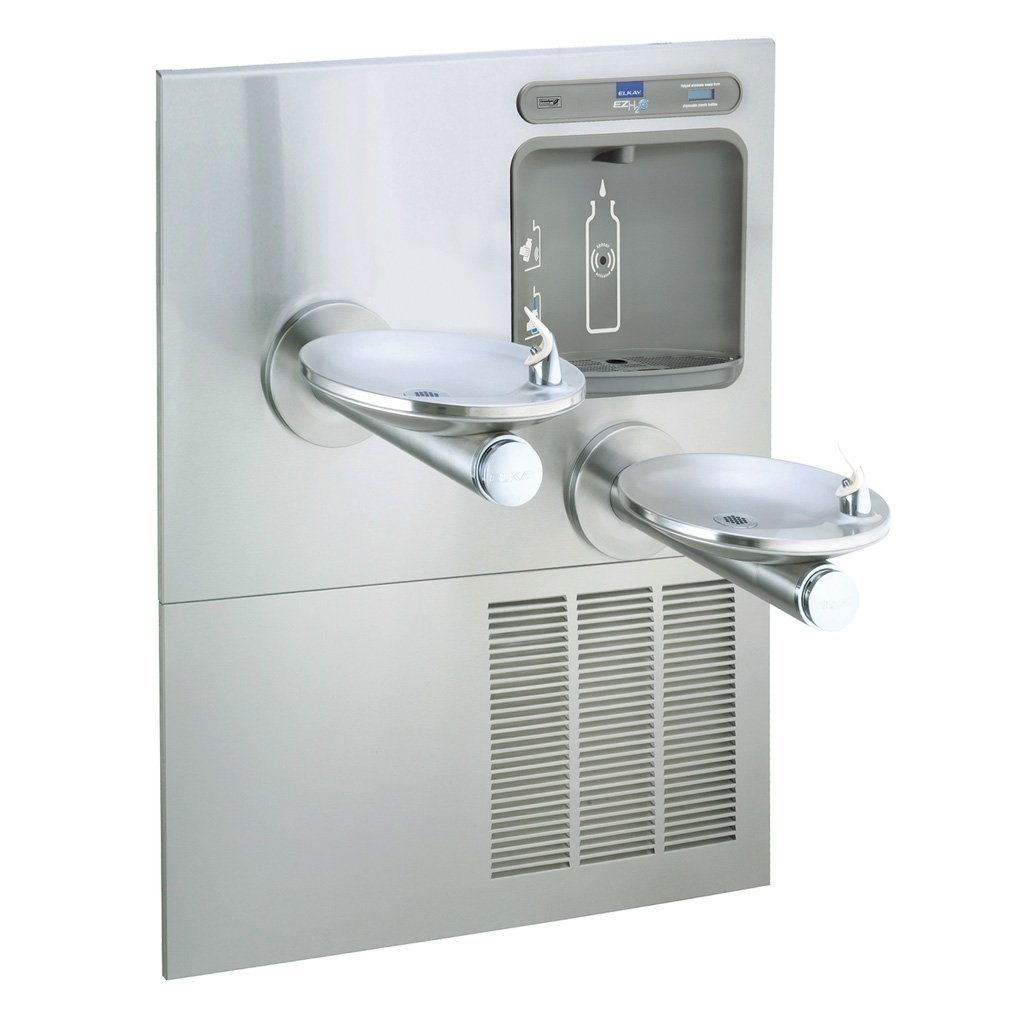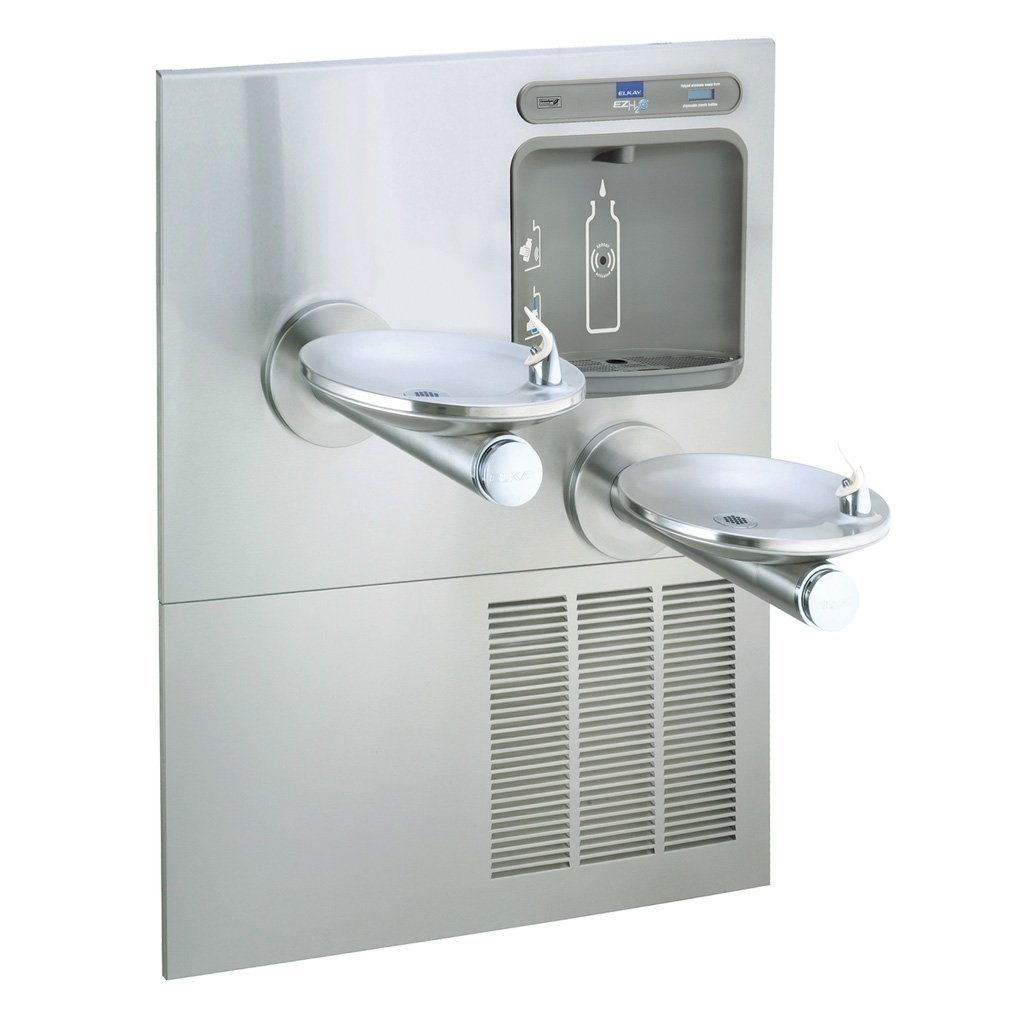 Elkay EZWS-ERPBM28K SwirlFlo® Bilevel Water Cooler with Bottle Filler Stainless Steel
Part Number: #88098
Manufacturer: Elkay Manufacturing
Mfg Number: EZWS-ERPBM28K
Installation: In-Wall Bi-Level SwirlFlo® Recessed Bottle Filler and Water Cooler Unit
ADA Compliant: Yes
Finish: Stainless Steel
Filter Included: No
GPH: 8
Vandal Resistant: No
Operation: Sensor Operated Bottle Filler
Shipping Weight: 170 lbs

This Bi-Level SwirlFlo® Recessed Bottle Filler and Water Cooler Unit is manufactured by Elkay, and ideal in buildings that require drinking stations that have more architecturally savvy, adult centered aesthetics. This SwirlFlo® Unit is ideal in high traffic areas, for a refreshing drink from the water cooler, or for refilling reusable water bottles.

Features:
• No-touch, sensor-activated bottle filler with auto 20-second shut-off
• Front push button activation on fountains
• Integrated Silver Ion Antimicrobial Protection in key areas
• Quick Fill Rate: 1.1 GPM
• Laminar flow provides minimal splash
• Visual User Interface display includes Innovation Green Ticker™ which counts bottles saved from waste
• Includes lower panel for easy access and servicing
• Flexi-Guard Anti-Microbial Safety Bubbler
• Contoured drinking fountain basin that minimizes splashing
• Stream Height Regulator providing constant stream from 20 to 105 psi
• Built in the USA

This unit is not available as a non-refrigerated drinking fountain.
Resources
• Spec Sheet (PDF)
• Manual (PDF)
• Elkay EZ Style Cooler & Bottle Filler Combination Installation Video
• Bottle Filler Water Savings Calculator