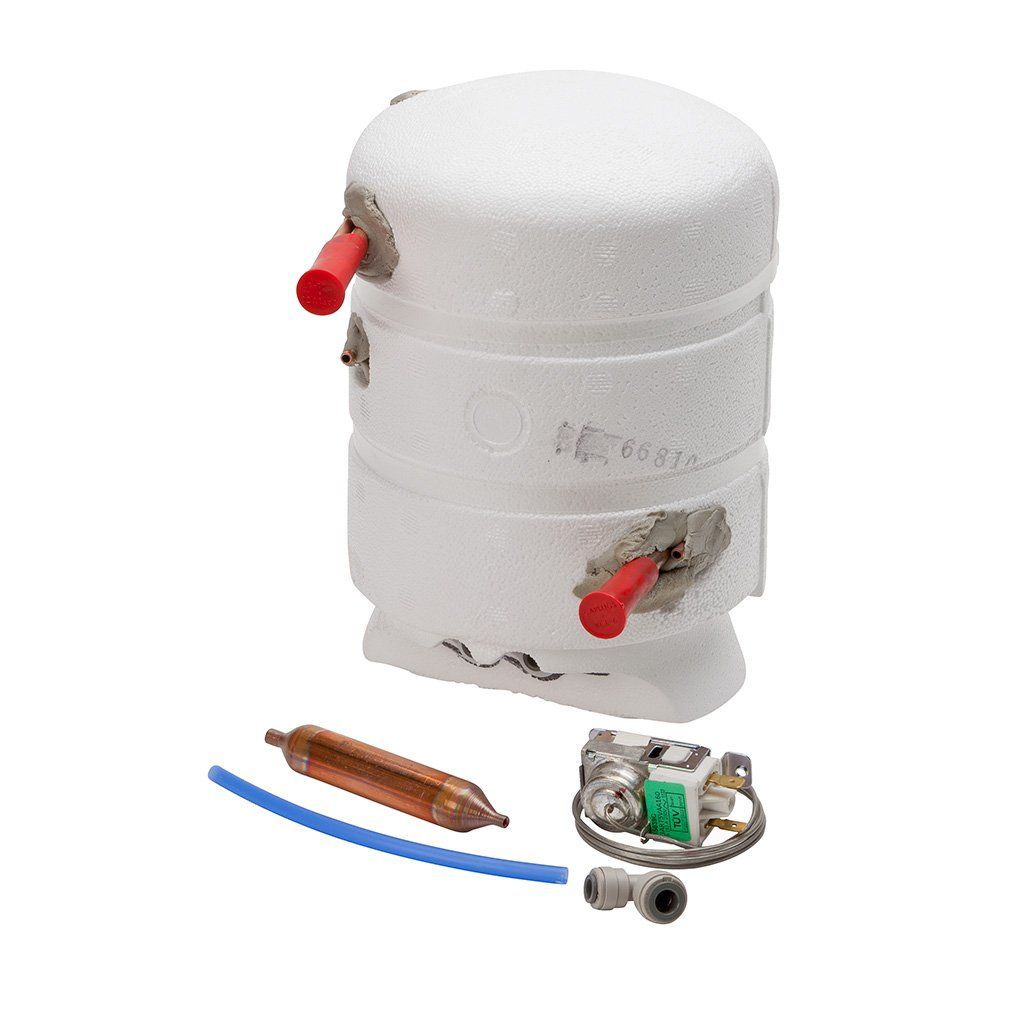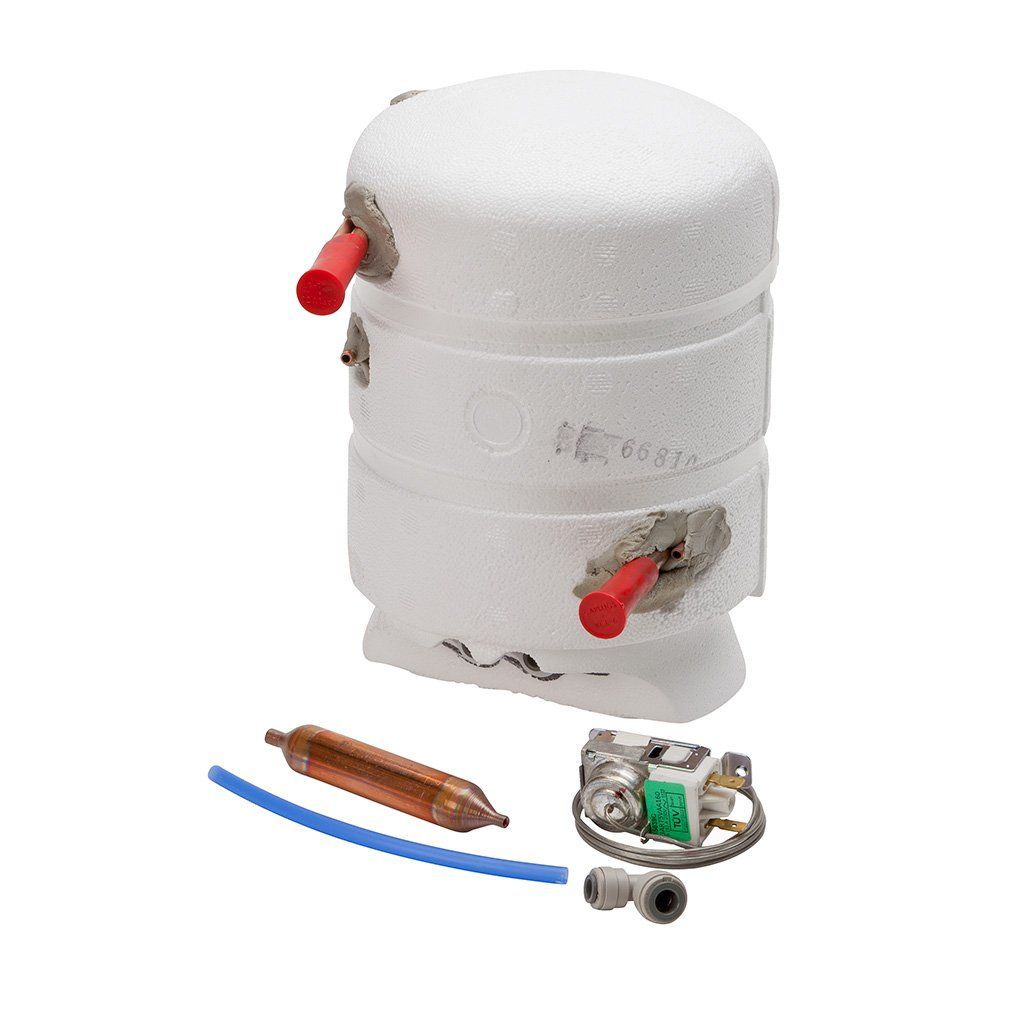 Evaporator Replacement Kit
Part Number: #05908
Manufacturer: Elkay Manufacturing
Mfg Number: 98724C
This evaporator replacement kit is made by Elkay. It is designed for use in the EZ and LZ Series Barrier-Free Water Coolers. The kit includes an evaporator, cold control, drier, 1/4" poly tubing, and an elbow. Elkay model 98724C.
See where this Elkay 98724C Evaporator Replacement Kit fits in a water cooler in our EZS8L Parts Breakdown Photographic Chart. It is the second part listed in the breakdown.
Read directions for replacing an Elkay evaporator in this Evaporator (Chiller Tank) Replacement Kit Instructions PDF.