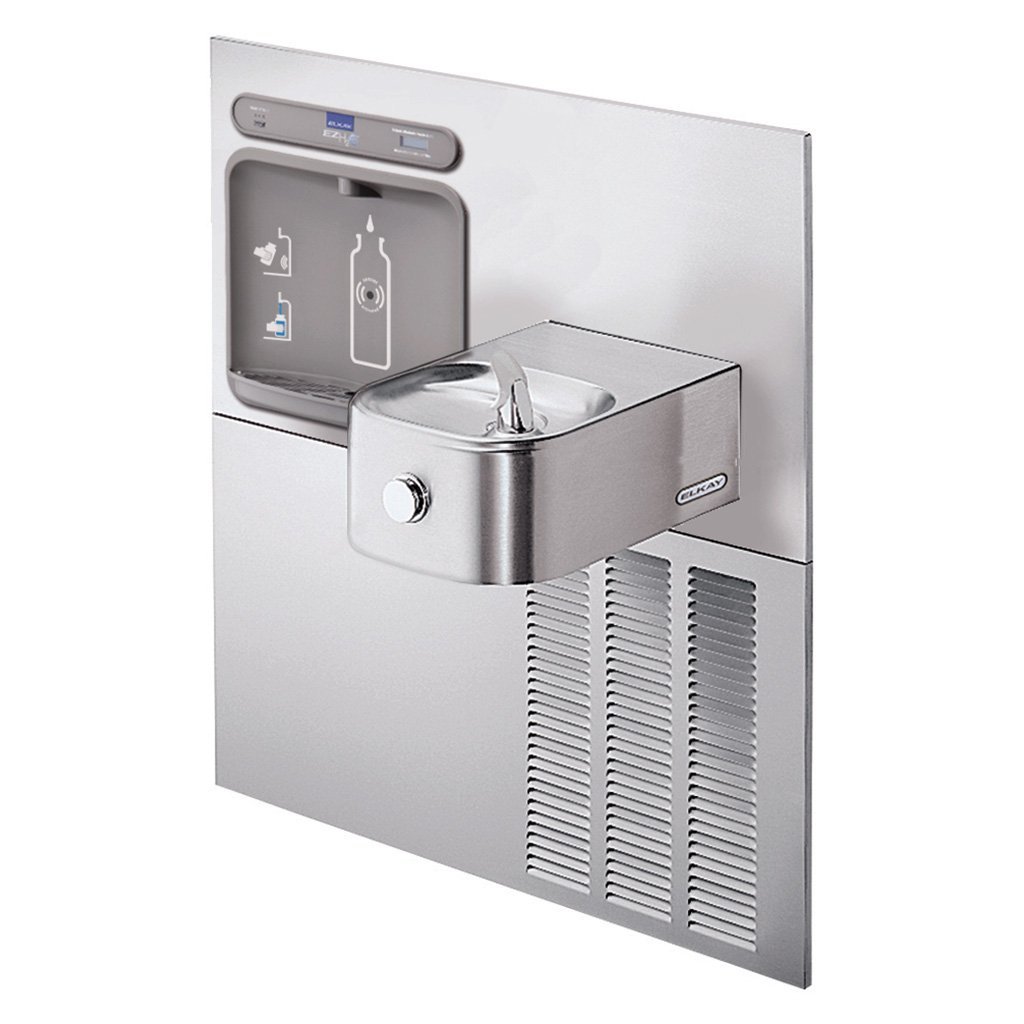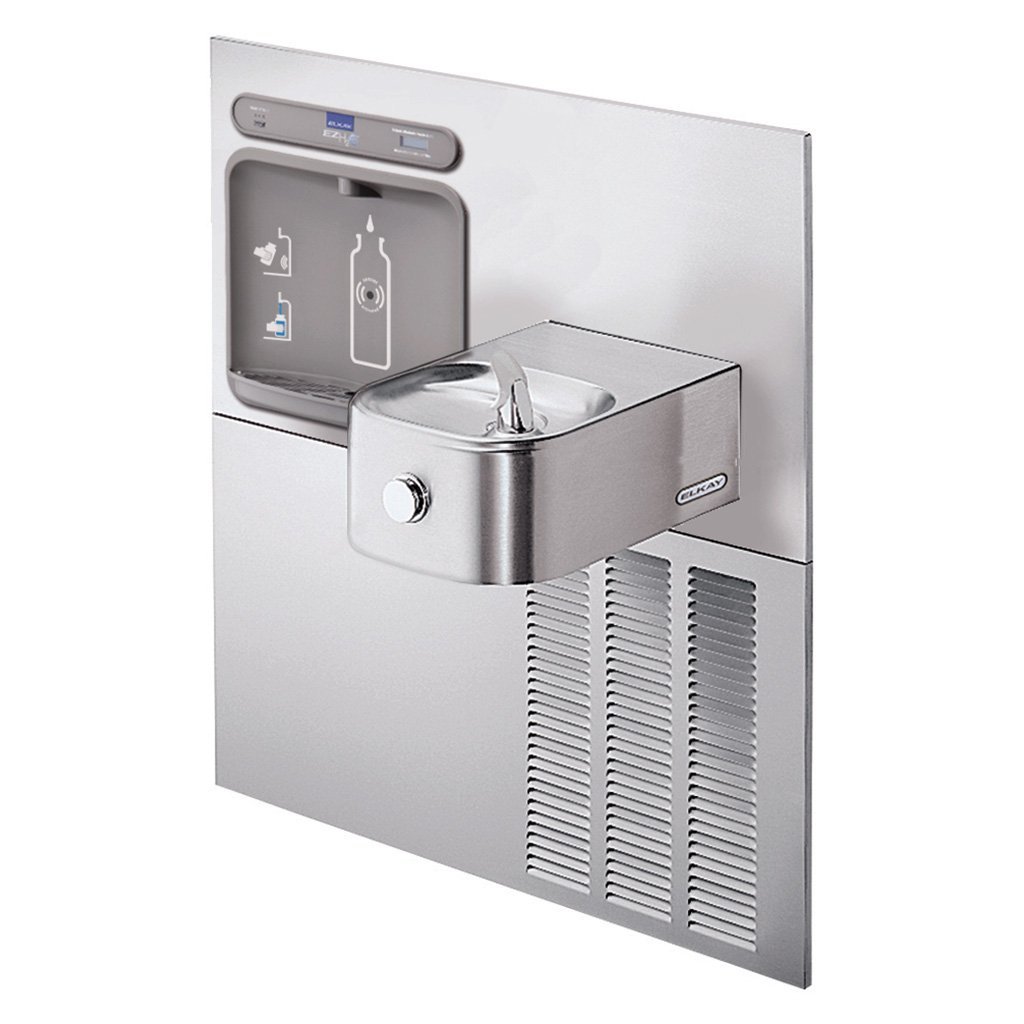 Elkay LZWS-ERFP8-RF Soft Sides Retrofit Bottle Filling Station
Part Number: #65924
Manufacturer: Elkay Manufacturing
Mfg Number: LZWS-ERFP8-RF
Installation: ezH2O Wall-Mounted Retrofit Bottle Filling Station for pre-existing Soft Sides Fountain, Non-Filtered 8 GPH Stainless
ADA Compliant: Yes
Finish: Stainless Steel
Filter Included: No
GPH: Not Applicable
Vandal Resistant: No
Operation: Sensor Operated Bottle Filler
Shipping Weight: 50 lbs
This Elkay ezH2O Retrofit Bottle Filling Station transforms a pre-existing Soft Sides Fountain into a water cooler, bottle filler combination unit. Bottle fillers are becoming more and more popular as people everywhere embrace more sustainable lifestyles by carrying reusable water bottles. Installing this retrofit kit to your facility's soft sides water coolers will increase the versitality of your water fountains while showing your patrons that your business, school or hospital is up-to-date and environmentally conscious.
This kit includes the following: Integral Bottle Filling Station, Panels, and Mounting Frame. Utilizes existing single fountain, right mounting frame and water chiller. 
Features:
• Retrofits to select Elkay Soft Sides water coolers
• Sanitary, touchless activation for bottle filler
• Integrated Silver Ion Antimicrobial Protection in key areas
• Laminar flow provides minimal splash
• Visual user interface includes Innovative Green Ticker™ which counts the number of 20-ounce bottles saved from waste
• Built in the USA
• Greenspec Listed
Designed to retrofit the following Elkay Soft-Sides water cooler models: LNFE8K, LNFEM8VRK, LNFE8FK, LNFEM8K, EROM8K, ERFPM8K, ERFPVR8K, ERFP8FK, ERFP8K, and ERFPVRM8K.
Resources
• Spec Sheet (PDF)
• Retrofit Bottle Filler Guide for Elkay Water Fountains
• Bottle Filler Water Savings Calculator
• Oasis Water Cooler Troubleshooting Blog